Softwares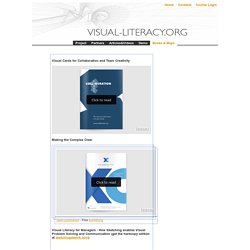 Visual Cards for Collaboration and Team Creativity Making the Complex Clear Visual Literacy for Managers - How Sketching enables Visual Problem Solving and Communication (get the hardcopy edition at sketchingatwork.com) By clicking on a map or diagram thumbnail below, you can access an interactive graphic overview on tools, books, researchers in different visualization fields, as well as on key success factors of visualization. There is also an interactive organizing table that shows (incl. examples) one hundred visualization-based methods. Clicking on a particular tool, book, person, document, principle or method within a map opens the respective website or homepage in a new browser window or reveals an example (most maps were created with lets-focus).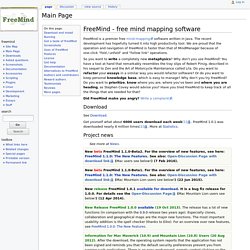 FreeMind is a premier free mind-mapping software written in Java. The recent development has hopefully turned it into high productivity tool. We are proud that the operation and navigation of FreeMind is faster than that of MindManager because of one-click "fold / unfold" and "follow link" operations.
Works with Office/PDF How to make colleagues access our mind map if they don't have XMind? With some simple operations, we can export our mind map into about 10 universal formats by the export functionality.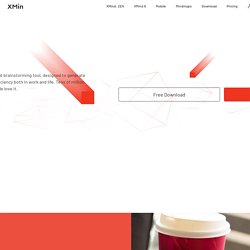 Knowledge Base