Security System
PELCO by Schneider Electric
Introduction - Security Solutions | Irisys
Thermal imaging has a huge number of applications for the security sector. Irisys thermal imaging sensors are used to provide data intelligence for: Marine: Navigation at night or in fog and man overboard are just some of the applications of thermal imaging for the maritime industryPerimeters: Irisys thermal imaging cameras can detect body heat up to 4km away, regardless of lighting conditionsBorders: thermal imagers can accurately detect people passing through a restricted areaDetection of 'tailgating' at secure access pointsCounting the number of people leaving a building in an emergency evacuation situation Tailgating enables the abuse of many access control systems, preventing them from working effectively as a result of people following authorised cardholders into restricted areas. Thermal imaging detects people by their body heat, so thermal imaging technology can provide a significant increase in access control security.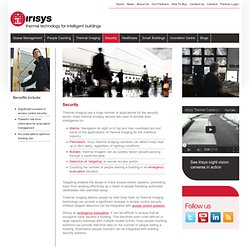 TKH Group || Building Solutions || Security Systems - home
Electronic security solutions - Building Technologies - Siemens
Keri Systems - Access Control Systems, Integrated Security
Building Solutions
Building Access Control | Building Security Systems by Seenex
What Type Of Alarm System Do I Need?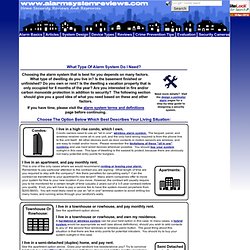 Design Your Own Alarm System
Learn About Our 2-Way Voice Service So Much More Than Just an Alarm System
Alarm.com Home Monitoring from LiveWatch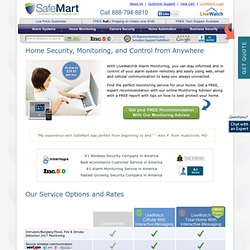 Home Security Store | Home Security Camera | Wireless Security S
Axis Communications - Leader in network cameras and other IP net