Plolipop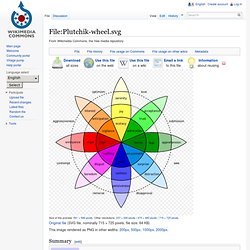 Cancel Edit Delete Preview revert Text of the note (may include Wiki markup) Could not save your note (edit conflict or other problem).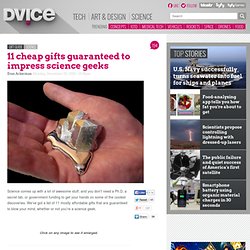 Science comes up with a lot of awesome stuff, and you don't need a Ph.D, a secret lab, or government funding to get your hands on some of the coolest discoveries. We've got a list of 11 mostly affordable gifts that are guaranteed to blow your mind, whether or not you're a science geek. Click on any image to see it enlarged. 1. Aerogel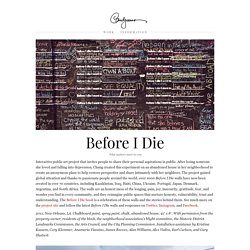 What is important to you 2011 After Candy Chang lost someone she loved, she went through a long period of grief and depression. With time she felt gratitude for the time they had together and eventually she found clarity in her life by contemplating death so much.
The 1 percent have long had smartphones from Porsche and Vertu to quench their high-end thirst, but when it comes to dual-SIM handsets, the elite have had to settle for something a little more ordinary. For those in need, Gresso created Azimuth, the first dual-SIM luxury handset. Starting at $2,000, the phone is made of titanium, with both the keys and logo crafted out of 18K or white gold.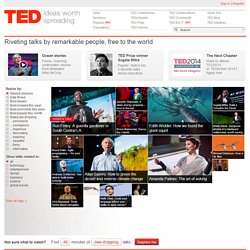 Gabby Giffords and Mark Kelly Be passionate. Be courageous. Be your best. On January 8, 2011, Congresswoman Gabby Giffords was shot in the head while meeting constituents in her home town of Tucson, Arizona. Her husband, the astronaut Mark Kelly, immediately flew to be by her side.
Band Of Horses - Is There a Ghost on Vimeo
Radiohead-Street Spirit on Vimeo
For the first time ever, Band of Skulls are working with live recording specialists, Concert Live to produce an instant live recording of their 7th of December show at the Brixton Academy in London. These live recordings will… Read More » Just in time for the holidays! Two new items are available at the Band of Skulls store . Hey London!
Band Of Skulls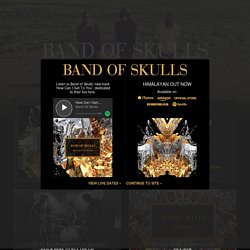 The Appleseed Cast - Fight Song
Edward Sharpe and The Magnetic Zeros - Desert Song
Nine Inch Nails performing "March of the Pigs" live in Melbourne on March 14th, 2014. Filmed on stage by robsheridan with a Blackmagic Production Camera 4K. Viewable in full 4K resolution.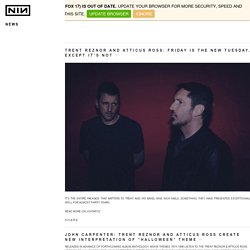 Danny Carey - lateralus
TOOLdrummer22's Channel
TOOLdrummer22's Channel