PhD
Get flash to fully experience Pearltrees
Philosophy, Cosmology, and Consciousness (PCC) graduate programs are dedicated to re-imagining the human species as a mutually enhancing member of the Earth community. At the heart of the PCC programs is a focus on knowledge that is transformative—of ourselves and of our civilization. The programs attract intellectually engaged people who are in varying degrees dismayed by what they see happening in industrial societies and who are striving to find meaningful ways to develop their gifts to serve the future of the world.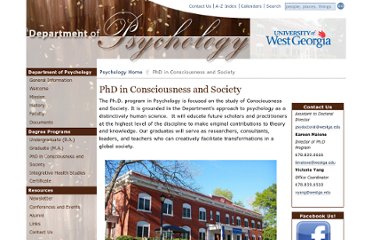 The Ph.D. program in Psychology is focused on the study of Consciousness and Society. It is grounded in the Department's approach to psychology as a distinctively human science. It will educate future scholars and practitioners at the highest level of the discipline to make original contributions to theory and knowledge.
Das Deutsche Forschungszentrum für Künstliche Intelligenz GmbH (DFKI) mit den Standorten Kaiserslautern, Saarbrücken, Bremen (mit Außenstelle Osnabrück) und einem Projektbüro in Berlin ist auf dem Gebiet innovativer Softwaretechnologien die führende Forschungseinrichtung in Deutschland. In der internationalen Wissenschaftswelt zählt das DFKI zu den wichtigsten "Centers of Excellence" und ist derzeit, gemessen an Mitarbeiterzahl und Drittmittelvolumen, das weltweit größte Forschungszentrum auf dem Gebiet der Künstlichen Intelligenz und deren Anwendungen. Die Geschäftsführung der DFKI GmbH bilden Prof.
Institute IMDEA Networks is a networking research institute whose multinational team is engaged in cutting-edge fundamental science. As a growing, English-speaking institute located in Madrid, Spain, IMDEA Networks offers a unique opportunity for pioneering scientists to develop their ideas. IMDEA Networks is establishing itself internationally at the forefront in the and has already incorporated highly-reputed scientists (see our here ). Our researchers share the potential to shape the future of networking science over the coming years.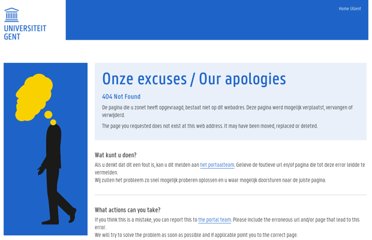 The item you requested does not exist on this server or cannot be served. What actions can you take? Contact the administrator
The item you requested does not exist on this server or cannot be served. What actions can you take? Contact the administrator Did you receive this error after clicking a link on this website? Return to the previous page: the e-mail address of the contributor is listed below.
Overview | Requirements | Emphasis Areas | Application | Contact Info Applications for admission to the HCI doctoral program must be received no later than December 14th (applications are not accepted at other times of the year). There is a common online application form available for admission to graduate programs within the School of Computer Science.