Odd/Strange
Welcome to Strangeusa.com! Ancient City Found in India, Irradiated from Atomic Blast. Radiation still so intense, the area is highly dangerous.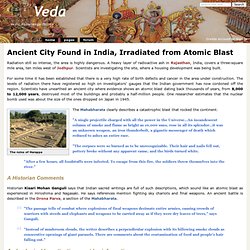 A heavy layer of radioactive ash in Rajasthan, India, covers a three-square mile area, ten miles west of Jodhpur. Scientists are investigating the site, where a housing development was being built. For some time it has been established that there is a very high rate of birth defects and cancer in the area under construction. 14 Fast Food Items Not Available In The U.S. That Should Be: Pics, Videos, Links, News. 6 Insane Discoveries That Science Can't Explain. We like to feel superior to the people who lived centuries ago, what with their shitty mud huts and curing colds by drilling a hole in their skulls.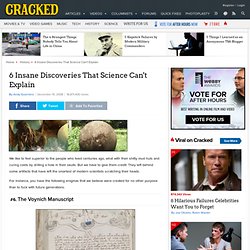 But we have to give them credit: They left behind some artifacts that have left the smartest of modern scientists scratching their heads. For instance, you have the following enigmas that we believe were created for no other purpose than to fuck with future generations. The Voynich Manuscript. 7 Must See Strangest Gadgets. First time here?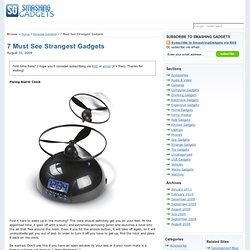 I hope you'll consider subscribing via RSS or email (it's free). Thanks for visiting! Flying Alarm Clock.
---