More pics
28567_cartoon_main.jpg (JPEG Image, 625x470 pixels) Crayola-crayon-rocket-project.jpg (JPEG Image, 500x500 pixels) An Update is Available for Your Computer. Gravitron. Royal Decree. Traps. How to: Print from the iPad. 6180_abce.gif (GIF Image, 1000x463 pixels) Psssh-Woman.jpg (JPEG Image, 559x600 pixels) - Scaled (90%)
What I remember most about LEGOs. Explain. Its a trap. Relationships & Forever Alone: The Truth on Bordom. Wrong Wrong Wrong! Braille. 636x460design_01.jpg (JPEG Image, 636x460 pixels) Motherhengoldenpup.jpg (JPEG Image, 640x428 pixels) Evolution of Man: Country By Country | LMAO. Best Of The High Expectations Asian Father Meme. Whutthephuck's GamePad - Viewing Blog. Since we've relaunched GameTrailers.com, some of the pages you have gotten used to over the years may have changed.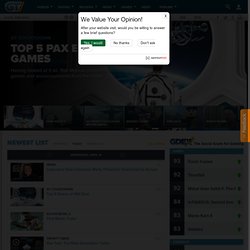 To help find what you're looking for, take a look at our sitemap! Need Help? Head over to our FAQ page! Publishers/DevelopersIf you have questions about the site or a piece of media that you would like included on gametrailers.com, we would love to hear from you. Celebrities-web-browsers-walyou.png (PNG Image, 900x1449 pixels) Cats Can See Stuffs We Cant. Weather_reporting_tool.jpg (JPEG Image, 432x412 pixels) When Geeks Have Twins. This Month's Top 20 Demotivators. Pictures and Words (Part 16) | SadAndUseless.com. Crazy-party.jpg (JPEG Image, 320x444 pixels) Cellfoam. Animal Warfare 2. 2012 Predictions. Filed under: Cultural Infographics | 26 Comments » 2012 Predictions Infographic Reviewed by Infographics Guy on Jan 10 Rating: Rating: 5.0/ 10 (1 vote cast) Everybody's got one.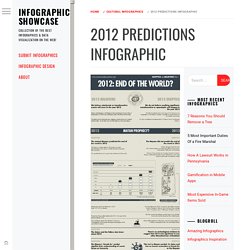 The One Time You Wished For Auto Correct [PIC] The Sadness of Toy Story Measured in Tears [CHART] *This is a required field. 4 Dudes: Baby Toss Meme Collection. Attachment.php (JPEG Image, 620x258 pixels) Something of That Ilk -- New Hobby 3. 2224_8e49_480.jpeg (JPEG Image, 480x384 pixels) In Freeman We Trust. Charmander-cake. Random funny pictures. Lesson 847 - Extreme Rephrasing. Cat vs Internet. Storm Trooper. Nuclear Delight. The goodbye shirt. Job Interview. « First‹ PreviousNext ›Last » Job Interview Submit Transcript (required)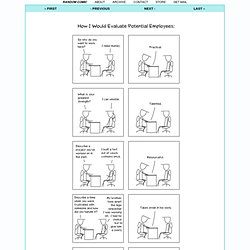 Sendlink_2.jpg (JPEG Image, 400x402 pixels) Making Peanut Butter. 4745100.jpg (JPEG Image, 1000x6000 pixels) Bipolar. Snapes on a plane.jpg (JPEG Image, 600x396 pixels) Nerd revenge. MacGyver Was Here [15 Pics] Hey Buds | Dude LOL. The 6 Crappiest Interview Questions. Forever-alone-hug-thumb-fingers-1286228552h.jpg (JPEG Image, 385x555 pixels) - Scaled (96%)
Image Bookmarking :: Super antics. 2008-07-16.jpg (JPEG Image, 700x308 pixels) It is the opinion of us and our lawyers.. 208750493.jpg (JPEG Image, 500x1466 pixels) AWESOME: Fake pool you can walk into. Excellent Ads. Yogurt Debunks Mayan 2012 Myth | LMAO. The Funny Stuff Popular Today - First Ladies … Any Questions?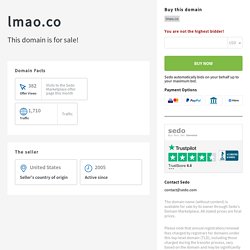 - Duckface had to start somewhere - Wrong Time to Pose For a Photo…. Wookiee-force.jpg (JPEG Image, 320x494 pixels) Moustaches make a difference. Moustaches make a difference Advertising Agency: TBWA\Singapore, Singapore Creative Directors: Hagan de Villiers, Gary Steele Art Directors: Reginald Ocampo, Danny Teo Copywriters: James Holman, Martin Loh Illustrator: Reginald Ocampo, Roger Tan Developers: Tony Chew, Sean Tan Production Managers: Sally Sim, Allen Pattiselanno Account Service: Jaclyn Lee, Alrick Dorett Published: November 2010 Wonderfull ads for Movember. 29th of November 2010 Probably Related Mustache Handkerchief.
Twitterfun.jpg (JPEG Image, 357x352 pixels) Parenting. I_mustache_you_a_question_tshirt-p235596134030210481qjvc. Laundry.png (PNG Image, 721x255 pixels) Lawn mower gas can thief. Trollin' | SadAndUseless.com. A-night-through-a-childs-eyes.jpg (JPEG Image, 592x2758 pixels) Wrist Rescues: 16 New Ways to Keep Naked Wrists Occupied. Remember when the question "What time is it?"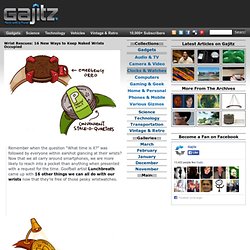 Was followed by everyone within earshot glancing at their wrists? Now that we all carry around smartphones, we are more likely to reach into a pocket than anything when presented with a request for the time. Goofball artist Lunchbreath came up with 16 other things we can all do with our wrists now that they're free of those pesky wristwatches. Gary F**king Oak. Bruises. Demotivational Posters Album by Sarah06. Motivational posters have been repeatedly parodied, and parodical demotivational posters have become an Internet meme.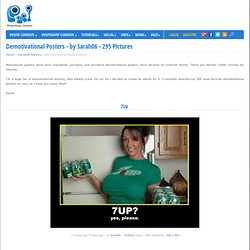 There are literally 1000s circling the internet. I'm a huge fan of demotivational posters, they always crack me up! So I decided to create an album for it. I manually selected my 300 most favorite demotivational posters for you, so I hope you enjoy them! Notes....alternative....hobo signs. Learn Something Everyday Part 2. Rate My Random Funnies [70 Pics] 72 Random Meme Pics. 115500.gif (GIF Image, 640x480 pixels) Demographic.jpg (JPEG Image, 780x780 pixels) - Scaled (68%) Poke-m-my-god-what-is-that. Drunk Octopus Wants to Fight You Bathroom Graffiti. Lighter Fun. 31633.jpg (JPEG Image, 550x411 pixels) Safety Graphic Fun.
---