Mobile Tech
Android Market: "Download unsuccessful" Error Fix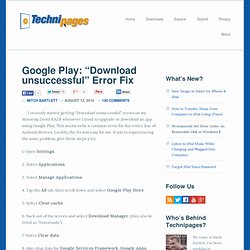 I recently started getting "Download unsuccessful" errors on my Motorola Droid RAZR whenever I tried to upgrade or download an app using Google Play. This seems to be a common error for the entire line of Android devices. Luckily, the fix was easy for me. If you're experiencing the same problem, give these steps a try.
Samsung Galaxy TAB 7" - Resetting 2 Factory Default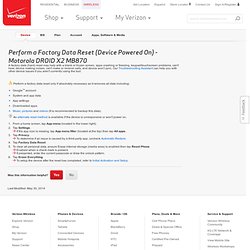 Hard Reset - Motorola DROID X2 MB870
A hard reset may help with a blank or frozen screen, apps crashing or freezing, keypad/touchscreen problems, can't hear, device making noises, can't make or receive calls, and device won't sync.
Greenville Moodle