Singularity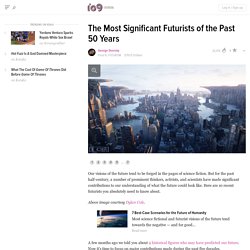 The Most Significant Futurists of the Past 50 Years
Predicting the future is a fool's game. Predictions are usually extrapolations of current capabilities or needs. About all you can ever say is that the future will be a extension of the present, and this almost always turns out to be wrong.
Three Major Schools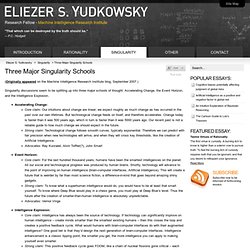 (Originally appeared on the Machine Intelligence Research Institute blog, September 2007.)
In 1970 Robert White successfully transplanted the head of a rhesus monkey onto the body of a second rhesus, and Dr Canavero, a member of the Turin Advanced Neuromodulation Group, has proposed using a similar method.
'First human head transplant now possible', neurosurgeon claims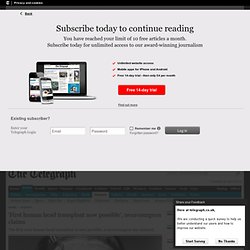 The 61-year-old American, who has predicted new technologies arriving before, says our understanding of genes and computer technology is accelerating at an incredible rate.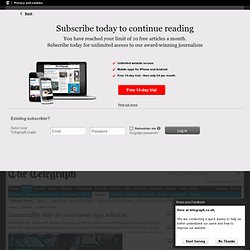 tpn_gdayworld_20070220_204
The Future of Automobile Transportation Industry challenges, global demands, and consumer trends will define automobile transportation in the years ahead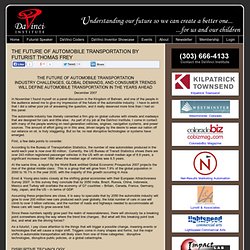 The Future of Automobile Transportation by Futurist Thomas Frey
Frictionless Vehicles and Binary Power will Define Transportation in the World Ahead
The personal blog of Futurist Thomas Frey » Blog Archive » 2050 and the Future of Transportation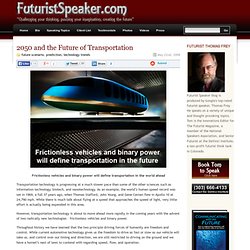 Posted 11.12.11 by BrentJS After getting the green light from Sony to move forward with his new sci-fi movie, Singularity , co-writer (with Harald Kloser ) and director Roland Emmerich has halted pre-production on the movie.
Sony Puts Roland Emmerich's Singularity On Hold