Pics
Hello, again. It's been a while. I've been off posting on other parts of the interweb. Have you seen my pinboards? I've also been working on new art projects, many of which are yet to be photographed.
balloon art " erin's blog for nina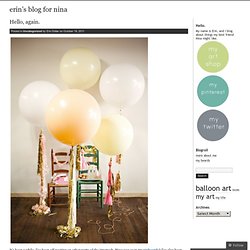 wide open spaces - wide open spaces
sbtlshft
Look! the cubie!