School stuff
Interactive WhiteBoard Resources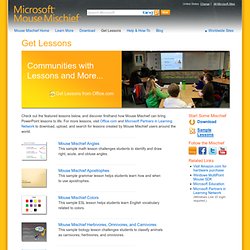 Download Microsoft Mouse Mischief (Thai) Before you may install or use the software you must accept the license terms below. If you do not accept the license terms, installations will not proceed. You may print the license terms by clicking the "Print" button below. After installation, the license terms are available by returning to this page.
Get Lessons | Microsoft Mouse Mischief
The Top 5 Web 2.0 Sites for Teachers - Associated Content - asso
There has never been a better time for teachers to integrate technology into the classroom curriculum. The internet is awash with innovative and creative websites for teachers to use with their students. The following five sites are the best of the bunch, and all of them are free for educators! 1. Animoto for Education - This slick online video editor really has to be seen to be believed.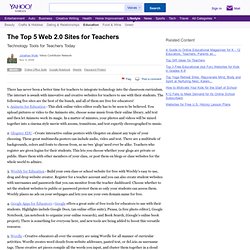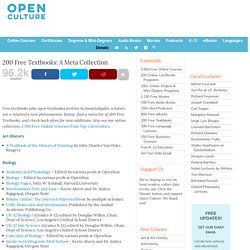 Free textbooks (aka open textbooks) written by knowledgable scholars are a relatively new phenomenon. Below, find a meta list of 170 Free Textbooks, and check back often for new additions. Also see our online collection of Free Online Courses. Art History A Textbook of the History of Painting by John Charles Van Dyke, Rutgers
Top 11 Free Tools For Schools
Graphic Organizers Graphic Organizers are effective visual representations of knowledge. They chunk information thus complimenting the manner in which our brains work.
Graphic Organizers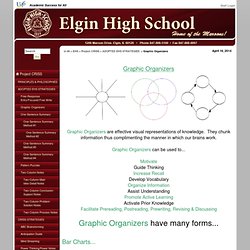 KS2 Bitesize: English - Poetry - read
Free PowerPoint Presentations Using, Finding, Citing Primary Resources Core Knowledge Units: PK K, 1st, 2nd, 3rd, , 4th, 5th, 6th Lesson Plans for Teachers (scholastic) Huge Number of Lesson Plans organized by subject (BC) C-R-E-A-T-E from Mississippi Teachers
All Grades, All Subjects, Lesson Plan Directories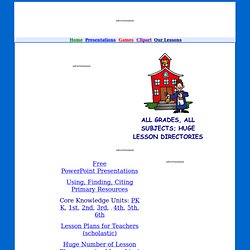 C&#0183R&#0183E&#0183A&#0183T&#0183E for Mississippi >> Classroom Resouces >> Lesson Plans >> Celebrity Stew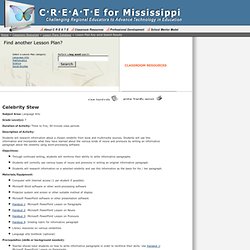 Celebrity Stew Subject Area: Language Arts Grade Level(s): 7
Maths: General Resources: Planning & Assessment
Skip Navigation. Teachers Home > Teachers' Resources > Teaching With Documents >Lessons: 1968 to the present Lessons by Era More Lesson Plan Resources Primary Source Research & Classroom Resources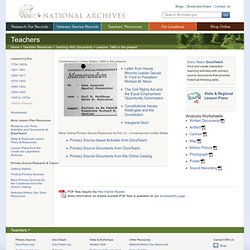 Lessons: 1968 to the present