Products
Speed Creating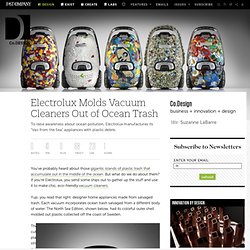 Electrolux Molds Vacuum Cleaners Out of Ocean Trash | Co.Design
You've probably heard about those gigantic islands of plastic trash that accumulate out in the middle of the ocean.
R.A. Mashelkar: Breakthrough designs for ultra-low-cost products
Moda - Escolha do dia: Roupas e tendências - Criativa - NOTÍCIAS - Empresa cria joias com pérolas magnéticas
- Atualizado em 04/11/2010 - 20:57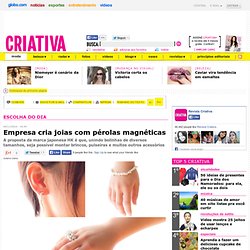 A portuguesa Cifial está a fornecer os sanitários de um hotel de cinco estrelas em Abu Dhabi, vencedor de um concurso internacional de design, no âmbito da sua aposta no sector hoteleiro nacional e internacional. Em comunicado, a empresa de Santa Maria da Feira - fabricante de soluções completas de banho (torneiras, cerâmicas, mobiliário) e de sistemas integrados para portas (ferragens, puxadores, fechaduras, controlo de acesso electrónico) – destaca tratar-se de um «projecto de referência internacional» nos Emirados Árabes Unidos.
Sanit rios portugueses em hotel de luxo de Abu Dhabi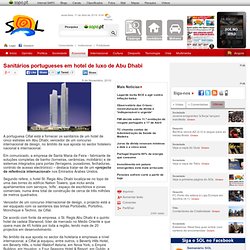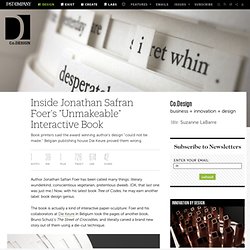 Inside Jonathan Safran Foer's "Unmakeable" Interactive Book | Co.Design
Author Jonathan Safran Foer has been called many things: literary wunderkind, conscientious vegetarian, pretentious dweeb.
ThankThank Notes
Fluid Dress on Vimeo
Caderno Digital | IN4TOOLS
Hana « Nanika Limited
SenseWall: Universidade de Coimbra apresenta "parede" interactiva multi-toque - Tecnologia
vogue russia december 2010 video ad martini
Connexion
Solar powered Cinema on ITV news
Objectos de design contemporâneo feitos com técnicas tradicionais
Beers Filling Up Through the Bottom!