Minecraft
My very own gaming addiction. xp Aug 27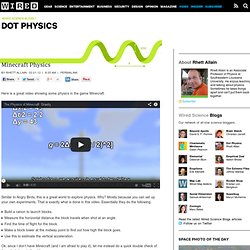 Here is a great video showing some physics in the game Minecraft. Similar to Angry Birds, this is a great world to explore physics.
Minecraft Physics
0.0]Steve's Carts v0.10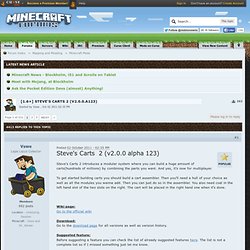 RunesGuy, on 02 October 2011 - 02:54 PM, said: A plugin is a sort of mod for SMP, but you can easily install and de-install. Most of the time it is a .jar file. Ok, thanks. Might be looking into it in the future. kevlarintervention, on 02 October 2011 - 03:01 PM, said:
[TP] Wormhole X-Treme - Multi-World capable Stargates v1.011 [1185
Double-Slit Experiment in Minecraft
Main Page - Steam-Craft
Minecraft Mods - Mods For Minecraft | mods-for-minecraft.com
MCModCenter
Minemapper - Home
Minecraft World Map - Home
Minecraft World Map - Pjpuas's Minecraft Worlds
Let's say you're Neo, and you were the first person ever to come up with the idea of a novel. It's like a short story, but longer, and you're really proud of it.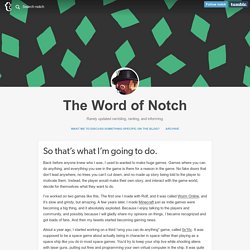 Powered Rail configurations
Currently Installed Mods (1.7_3)