Trivia
Facts This afternoon I had a (very rare) nap. During that nap I had a lucid dream (most of which I no longer remember). As I was waking up, I was thinking about my dream and thought that it would be a great idea to write a list about dreams for the site. So, here are the top 10 amazing facts about dreams. 10.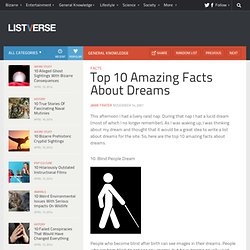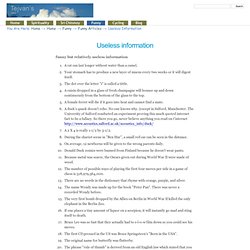 funny but relatively useless information A rat can last longer without water than a camel.Your stomach has to produce a new layer of mucus every two weeks or it will digest itself.The dot over the letter "i" is called a tittle.A raisin dropped in a glass of fresh champagne will bounce up and down continuously from the bottom of the glass to the top.A female ferret will die if it goes into heat and cannot find a mate.A duck's quack doesn't echo. No one knows why. (except in Salford, Manchester. The University of Salford conducted an experiment proving this much quoted internet fact to be a fallacy.
Amazing Fact Generator
Here is a list of the best acoustic songs ever written. Acoustic music has come a long way over the years, so many are "oldies" and many are "newies." We are basing this list off of historical album sales, the ever so objective factor of acoustic-ness, but mostly how easily they make us cry. They are mostly arranged in alphabetical order, by song – so make sure you check out the whole list!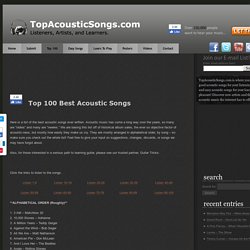 From how to score a cocktail to where to scatter grandma's ashes, this is your ticket to the real Magic Kingdom. 1. There Are Dead Bodies in the Haunted Mansion (Image credit: Flickr user Joe Penniston)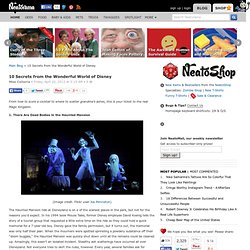 10 Secrets from the Wonderful World of Disney