Trivia
Facts This afternoon I had a (very rare) nap.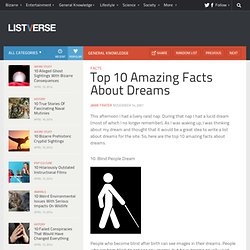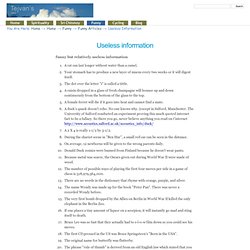 funny but relatively useless information A rat can last longer without water than a camel.Your stomach has to produce a new layer of mucus every two weeks or it will digest itself.The dot over the letter "i" is called a tittle.A raisin dropped in a glass of fresh champagne will bounce up and down continuously from the bottom of the glass to the top.A female ferret will die if it goes into heat and cannot find a mate.A duck's quack doesn't echo.
Amazing Fact Generator
Here is a list of the best acoustic songs ever written.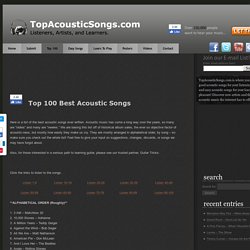 From how to score a cocktail to where to scatter grandma's ashes, this is your ticket to the real Magic Kingdom. 1. There Are Dead Bodies in the Haunted Mansion (Image credit: Flickr user Joe Penniston)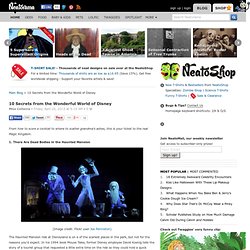 10 Secrets from the Wonderful World of Disney