Science
Facts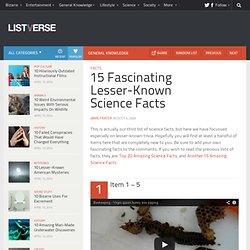 15 Fascinating Lesser-Known Science Facts
6 Intimate Details You Can Tell Just By Looking At Someone
How much would you pay to be able to read another person's mind?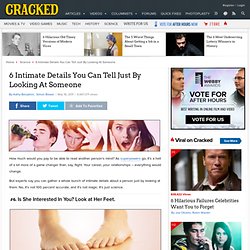 SexFacts_tsj.jpg from thesmokingjacket.com - StumbleUpon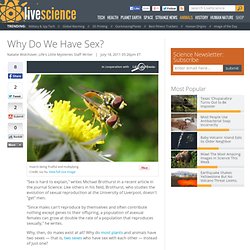 "Sex is hard to explain," writes Michael Brothurst in a recent article in the journal Science. Like others in his field, Brothurst, who studies the evolution of sexual reproduction at the University of Liverpool, doesn't "get" men.
Why Do We Have Sex? | LiveScience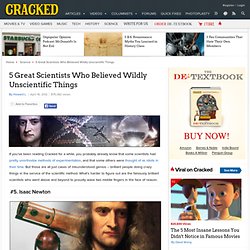 5 Great Scientists Who Believed Wildly Unscientific Things
If you've been reading Cracked for a while, you probably already know that some scientists had pretty unorthodox methods of experimentation, and that some others were thought of as idiots in their time. But those are all just cases of misunderstood genius -- brilliant people doing crazy things in the service of the scientific method. What's harder to figure out are the famously brilliant scientists who went above and beyond to proudly wave two middle fingers in the face of reason.