Exercise
Get flash to fully experience Pearltrees
Community picked writing Not a member?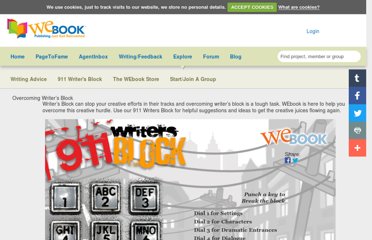 Writing : Creative Writing & Blogging Prompts
Writing Prompts: For the Right Brain inspiring students to be recklessly creative when beginning new writing
These creative writing projects only require you to write based on your own experiences or the wondering and fantasies of your constantly working brain. Let's check them out. Six Word Memoirs
You've heard of freewriting, certainly.
I always find it exciting when I discover a book that in some way echoes whatever I happen to be writing at the time. It might share a similarity of style, story, or structure, or any combination of the three.
English 50 – Intro to Creative Writing: Exercises for Story Writers
English 50 – Intro to Creative Writing: Exercises for Story Writers More Exercises: