Artsy
True American Dog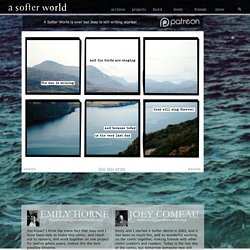 emily A great documentary called Stripped just came out last week, about the transition between newspaper comic strips and webcomics. There are some great interviews in there, inclusing Bill Watterson (WHAT!). Find out more about it here, including how to watch it yourself! joey maybe I should learn krav maga, get my private investigator's license, take up meditation, sell all my things, disappear. maybe i should try and find a way to live in the world.
Urf · A Grave New World
Dog Hates ME
explodingdog
idiot comics (by robert sergel)
Red String ~ An online graphic novel / webcomic about romance, destiny, & self-discovery.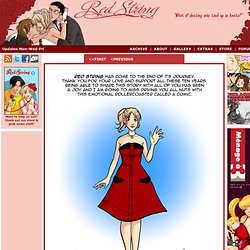 Erstwhile Vol.2 Kickstarter Posted 2013-12-02 10:00 It's finally time!