Pivottabell
Björn Gustafsson
Verkliga upplevelser som omprövats för webben. BBW Dunja shakes her huge tits. Copy and paste the embed code below to use on your website.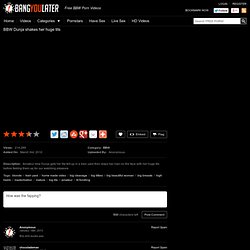 <iframe src=" frameborder="0" height="371" width="660" scrolling="no" name="byl_embed_video"><a alt="tab" href=" Dunja shakes her huge tits</a> from <a alt="tab" target="_blank" href=" Flag This Video Views: 214,289 Category:BBW. Björn Fjæstad. Sekretessinställningar. 70 Things Every Computer Geek Should Know. | Arrow Webzine. The term 'geek', once used to label a circus freak, has morphed in meaning over the years.
What was once an unusual profession transferred into a word indicating social awkwardness. As time has gone on, the word has yet again morphed to indicate a new type of individual: someone who is obsessive over one (or more) particular subjects, whether it be science, photography, electronics, computers, media, or any other field. A geek is one who isn't satisfied knowing only the surface facts, but instead has a visceral desire to learn everything possible about a particular subject. 100+ Google Tricks That Will Save You Time in School – Eternal Code. [via onlinecolleges.net] With classes, homework, and projects–not to mention your social life–time is truly at a premium for you, so why not latch onto the wide world that Google has to offer?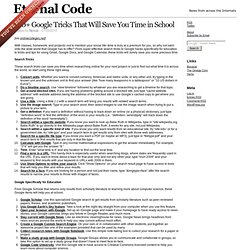 From super-effective search tricks to Google hacks specifically for education to tricks and tips for using Gmail, Google Docs, and Google Calendar, these tricks will surely save you some precious time. Search Tricks. Pearltrees • Usefull stuff • 70 Things Every Computer Geek Should Know. | Arrow Webzine - StumbleUpon. Björn Gustafsson. TED. Google.
Test. Wiki. Adress telnr. BodyLanguage. Sport. Excel VBA. Open knowledge. Math. Mail. Arts & Letters Daily - ideas, criticism, debate. Open Courseware Resources. Pearltrees videos. Pearltrees helps you to organize the web – visually. Pearltrees is a new visual bookmarking tool that utilizes a mind map-like interface to help you to organize your web page shortcuts in a much more intuitive way than the typical browser bookmark list.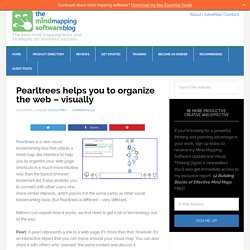 It also enables you to connect with other users who share similar interests, which places it in the same camp as other social bookmarking tools. But Pearltrees is different – very different. Before I can explain how it works, we first need to get a bit of terminology out of the way: Help.
---