Firmware
Get flash to fully experience Pearltrees
This is the English version of the article « Mettre à jour son Samsung Galaxy S i9000 vers Gingerbread (Android 2.3) avec Kies 2 « When the first update of the Samsung Galaxy S (i9000) came out , I explained to you how to proceedd to get Froyo your phone even if it was not « available » for your country yet (and there was chance it would not be before a long time). This month, Samsung finally released the Gingerbread update for SGS… But, well, one more time, it is really painful to get it, and Kies won't let you update your French, UK, or anything, version until certainly a month, not to say two. So one more time, there exists a method to follow word by word to update nevertheless ! As it is really hard to find it clearly explained on the Internet, I will explain it in details here.out en détails ici.
Il est maintenant l'heure de mettre les mains dans le cambouis et de rentrer dans le vif du sujet. Cette étape a pour but de partir sur une base saine, néanmoins cela supprime toutes les données de votre téléphone (répertoire non enregistré, SMS, applications, etc.). Pensez à bien sauvegarder vos données avant de faire ceci. Il est possible de passer au flashage sans formater, mais cela risque d'engendrer des dysfonctionnements plus ou moins graves par la suite (notamment une instabilité du téléphone).
T ous les utilisateurs du Samsung Galaxy S auront un sourire sur leurs visage après avoir entendu qu'ils pourront mettre à jour leurs Galaxy S GT i9000 avec la dernière version Android Gingerbread 2.3.2. Il s'agit d'une version officielles bêta, Android 2.3.2 Gingerbread pour Samsung i9000 Galaxy S et elle fonctionne parfaitement sans aucun problème. Si vous souhaitez l'installer sur votre Galaxy S i9000 , suivez le guide suivent. S'il vous plaît noter que ce guide est uniquement pour Samsung Galaxy S i9000, aucun autre modèle n'est supporté. Donc, assurez-vous que vous avez bien le modèle Galaxy S i9000. Comment installer Android Gingerbread sur Samsung Galaxy-S i9000 Exigences: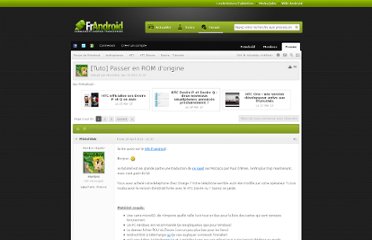 (à lire aussi sur le Wiki Frandroid ) Bonjour, ce tutoriel est en grande partie une traduction de ce sujet sur MoDaCo par Paul O'Brien.