BOOT USB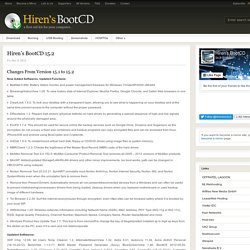 Changes From Version 15.1 to 15.2
Launching Hiren's BootCD from USB Flash Drive | HBCD Fan & Discussion Platform
To launch Hiren's BootCD from USB flash drive, first of all, your BIOS settings should be configured in order to change the boot order of your computer to USB drive.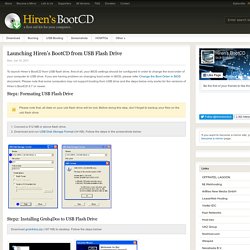 Step 1Connect USB Pen Drive (1GB or more)
s BootCD From USB Flash Drive (Pen Drive) - www.hiren.info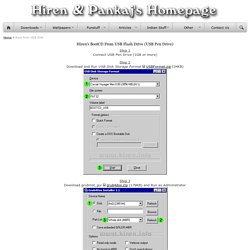 Bonjour à tous !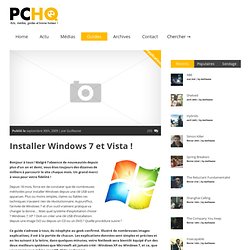 tirez le meilleur de votre Eeepc ! – Installer Windows 7 et Vista !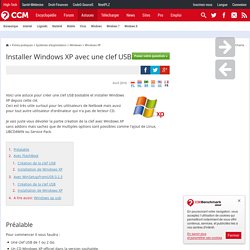 Voici une astuce pour créer une clef USB bootable et installer Windows XP depuis cette clé.
Installer Windows XP avec une clef USB | CommentCaMarche
Télécharger Windows 7 USB/DVD Download Tool - Gratuit, Créez une clé USB bootable ou un DVD à partir d'une image ISO de Windows 7
Créer une clé USB bootable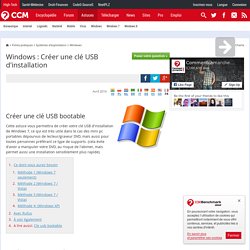 Windows : Créer une clé USB d'installation | CommentCaMarche