Disney sites
Centro - Digital Media Made Easy
Disney's PhotoPass - Add some Disney magic to your memories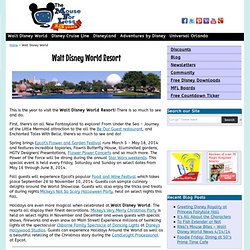 Walt Disney World Resort Vacation Planning Information
Home > Walt Disney World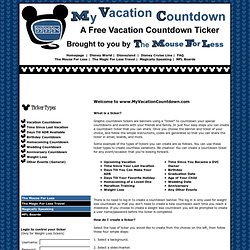 My Vacation Countdown Ticker - Disney Vacation Countdown Clock
Welcome to www.MyVacationCountdown.com What is a ticker? Graphic countdown tickers are banners using a "ticker" to countdown your special countdowns and events with your friends and family.
The 2014 Walt Disney World Marathon Weekend returns to Florida from January 8-12, 2014.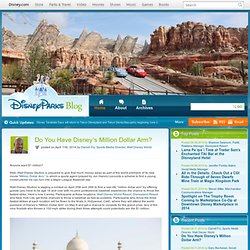 Moved Temporarily
Tokyo Disney Resort Official WebSite
Owner's Locker - The Purple Place for Storing Your Vacation Stuff.™
Walt Disney Parks and Resorts Online Jobs
Planning Strategy Calculator for Disney Reservations
WDWMAGIC.COM WDW, Walt Disney World News Rumors Photos Reviews Discussion Forum
Disney World Go! Blog l Fan page with tips for you next Disney World vacation
LaughingPlace.com: Walt Disney World, Disneyland and All of Disney
Garden Grocer
MouseOwners.com - The Web's Most Friendly and Reliable Source for Information on the Disney Vacation Club (DVC)
Disney World Vacation Discounts Resorts Hotels Tickets Planning Tips Maps and More for Disney World
Welcome, Foolish Mortals... to DoomBuggies - a Tribute to Disney's Haunted Mansion > Free email, fan forums, multimedia and more...
Walt Disney World - Disney World Vacation Information Guide - INTERCOT - Walt Disney World Inside & Out