Anime/Japan
Culture Japan - Your portal to Japan
GenerationOtaku.Net | Anime, Manga, Figures, Gundam and other Otaku Stuff
Welcome
Author: Rift Categories: Anime, NewsDate: Jan 14, 2014 19:40 JSTTags: Animals, Fetish, Image Gallery, Studio Arms, Wizard Barristers Magical anime Wizard Barristers: Benmashi Cecil has made quite the first impression with its frequent and highly intense fighting sequences – as well as some rather unique groping amphibian groping action, hopping into the lead as far as the season's late night action stakes are concerned. Read the rest of this entry » Author: Bitfrost Categories: Anime, NewsDate: Jan 14, 2014 09:33 JSTTags: Image Gallery, Maids, Music, Oppai, Sonico the Animation, Soniko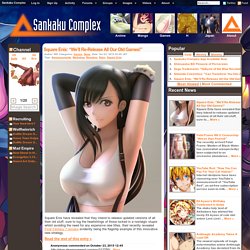 Sankaku Complex - Anime, manga and games, observed from Japan
shoujo-manga
My Panel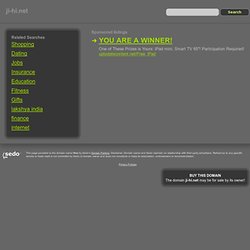 ji-hi.net - Jimaku Hikaku - Fansub Comparisons - Homepage - Nightly
ji-hi.net - Jimaku Hikaku - Fansub Comparisons - Homepage 7/31: Added iDOLM@STER fansub comparison. 7/30: Added Sacred Seven fansub comparison. I am having trouble finding a frame accurate way of capturing Hi10 videos...if anyone know a good way, email admin@ji-hi.net! Thanks. 7/23: Added Itsuka Tenma no Kuro Usagi fansub comparison.
Countdown Anime: TV Series Episode - Nightly
Oishii Anime - Anime and Manga Blog, Lists and Reviews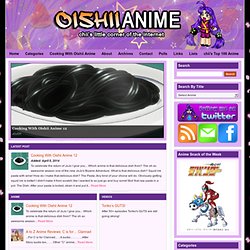 Latest Post Added: April 5, 2014 To celebrate the return of JoJo I give you... Which anime is that delicious dish from?