About Life
What's your dream job? Crafts. Learning. The-Same-Place3.png (PNG Image, 400 × 563 pixels) Why you should learn to lucid dream | Yes, I Can! by Robin Nixon. If you've never experienced it then you may find it hard to understand what lucid dreaming is all about.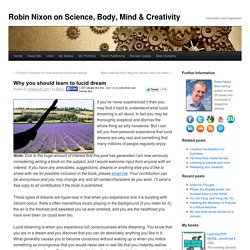 In fact you may be thoroughly sceptical and dismiss the whole thing as silly nonsense. But I can tell you from personal experience that lucid dreams are very real and something that many millions of people regularly enjoy. Note: Due to the huge amount of interest that this post has generated I am now seriously considering writing a book on the subject, and I would welcome input from anyone with an interest.
Code of Conduct. 21 Habits of Happy People. Contributed by Cindy Holbrook "Happiness is a habit – cultivate it." ~ Elbert Hubbar Happiness is one aspiration all people share.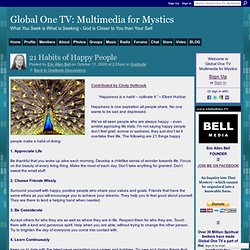 Truisms. The Death Delusion « Kensho. By Bard Canning "Afraid of dying?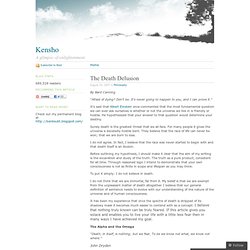 Don't be. It's never going to happen to you, and I can prove it." An Essay by Einstein -- The World As I See It. "How strange is the lot of us mortals!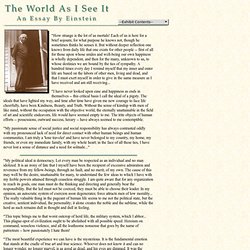 Each of us is here for a brief sojourn; for what purpose he knows not, though he sometimes thinks he senses it. But without deeper reflection one knows from daily life that one exists for other people -- first of all for those upon whose smiles and well-being our own happiness is wholly dependent, and then for the many, unknown to us, to whose destinies we are bound by the ties of sympathy. A hundred times every day I remind myself that my inner and outer life are based on the labors of other men, living and dead, and that I must exert myself in order to give in the same measure as I have received and am still receiving...
---