Blogs
Geek Papa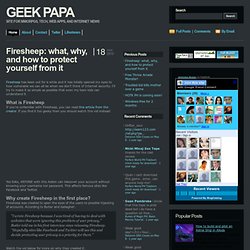 Firesheep has been out for a while and it has totally opened my eyes to how vulnerable we can all be when we don't think of Internet security. I'll try to make it as simple as possible that even my teen kids can understand it. What is Firesheep If you're unfamiliar with Firesheep, you can read this article from the creator. If you find it too geeky then you should watch this vid instead:
The Sidewok Vendor - The Sidewok Vendor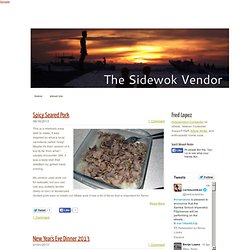 First off, I'd like to greet everyone a Happy New Year! Its a Dragon Year and they say its the best year to launch new enterprises and projects. One of the resolutions I have for this year is to update my recipe list again. I didn't really learn any new dishes in the last few months. It was pretty mundane lifestyle until mid December when my mom arrived from overseas. She bought a new oven and we used it to cook a few classic dishes.
FRINGE BLOGGERS - Blog Fansite for FOX Television Show FRINGE from JJ. ABRAMS
Jessica Zafra Official Blog
Technically not related to this post, but Game of Thrones is related to everything. For our workshop participants (and anyone interested in reading along): Some books you could look up for research, comparison and direction. Excuse the oversimplified descriptions of your works in progress. Crime thriller set in 19th Century Manila - For style, the psychological thrillers (romans durs) of Georges Simenon, especially Dirty Snow, The Engagement, The Widow. - Blair and Robertson's massive The Philippine Islands is available at Project Gutenberg - Accounts of foreign visitors to the Philippines, inc. Schadenburg and Jean Mallat Science-fiction: Alternate history - The Man in the High Castle, Philip K.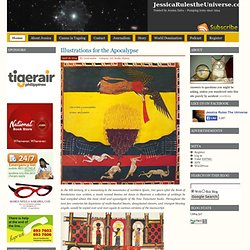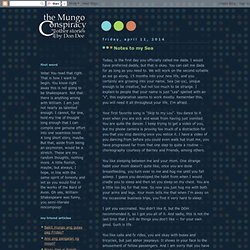 the mungo conspiracy
First time here? I hope you've liked what you read on the front page. But my blog is best appreciated read from the first post moving on to the more recent posts. Please do make use of the blog archive and enjoy. Advisory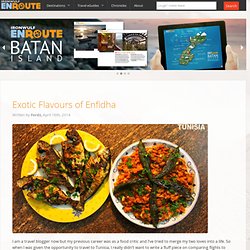 Ferdz Decena's Ironwulf.net: En Route - Best Philippines and Asia, Travel, Photography Blog
Maybe we got a little too comfortable when we visited the Cathedral Falls. Going to Sta Cruz Falls, also in Kapatagan, Lanao del Norte, was an unexpected contrast yet still a welcome adventure. Since most of us haven't been there (except for Alex of Bagdok on the Road) and we had no idea what the trail is like. We only knew that from the highway, the falls is at the tail end of a 1.5 – 2km trek along the river.
Notes From Clair
July 14, 2012 My friend and I accompanied our supervisor to Mactan Airport. She was flying back to Manila after giving us our first yearly appraisal in MediCall Philippines, Inc. I can't believe it has been a year and a half already. How time flies indeed! :)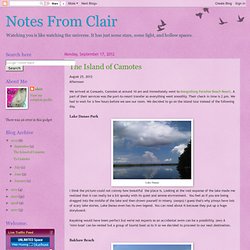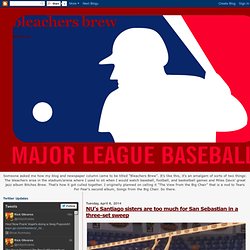 This appears in the NBA Philippines website. What plagues Indy? I think it's their youth. by rick olivares The Indiana Pacers (53-25) are 3-8 since March 17 following a victory over the hapless Philadelphia 76ers, 99-90.
Bleachers' Brew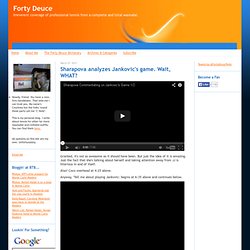 Forty Deuce
In light of the discussion this week about cyberbullying and Twitter abuse, which resulted in Rebecca Marino and Laura Robson deleting their Twitter accounts (Laura has since reinstated it) I figured I'd post this email exchange I had with Slate's Emily Bazelon a few years ago. Bazelon was working on a project about bullying at the time, the result of which will be released as a book this week. The book is called "Sticks and Stones: Defeating the Culture of Bullying and Rediscovering the Power of Character and Empathy" and I'm looking forward to reading it. I've followed Bazelon's reporting about the issue over the years and the results of her research should be interesting. Here's a link to Bazelon's recent appearances on The Colbert Report and NPR's Fresh Air.
Mindanaoan | Blogging the fun what, when, where, why, who and how | Mindanao blogger on news and current events, publicity, media, lifestyle, business, travel, food and advocacies