'Look up things' sites
We understand that reading is the simplest way for human to derive and constructing meaning in order to gain a particular knowledge from a source. This tendency has been digitized when books evolve into digital media equivalent – E-Books. It would be nice if we're able to download free e-book and take it with us. That's why we've again crawled deep into the Internet to compile this list of 20 places to download free e-books for your use.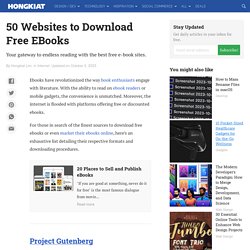 From Abracadabra to Zombies - 749 entries | View All What's New? See the most recent entries, updates, and reader comments Sample the Skeptic's Dictionary Josephy Mercola is an osteopath whose main practice is the selling of a lifestyle that he characterizes as "natural." Much of his advice is in opposition to science-based medicine.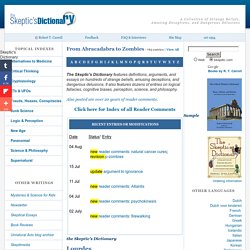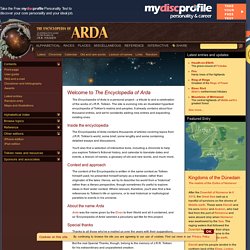 The Encyclopedia of Arda is a personal project - a tribute to and a celebration of the works of J.R.R. Tolkien. The site is evolving into an illustrated hypertext encyclopedia of Tolkien's realms and peoples. It already contains about four thousand entries, and we're constantly adding new entries and expanding existing ones.