Réseaux sociaux
Women are Taking Over the Social Web. In the words of Martina McBride, "This One's For The Girls."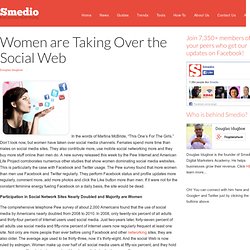 Don't look now, but women have taken over social media channels. Females spend more time than males on social media sites. They also contribute more, use mobile social networking more and they buy more stuff online than men do. A new survey released this week by the Pew Internet and American Life Project corroborates numerous other studies that show women dominating social media websites. This is particularly the case with Facebook and Twitter usage.
Performics Social Media - Highlight 2010 - Media sociaux en France. Social network statistics for Latin America 2010 • Blog • FASTRACKMEDiA. 33. Les Français et les réseaux sociaux Un sondage Ifop a révélé que 78% des internautes Français sont membres d'au moins un réseau social, et plus souvent de plusieurs avec une moyenne de 2,9 inscriptions par sondé.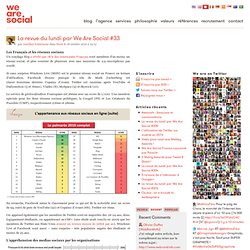 Si sans surprise Windows Live (MSN) est le premier réseau social en France en termes d'utilisation, Facebook étonne puisque le site de Mark Zuckerberg est classé troisième derrière Copains d'Avant. Twitter est onzième après YouTube et Dailymotion (5 et 7émes), Viadéo (8), MySpace (9) et Skyrock (10).
Facebook.
---