Réseaux sociaux
In the words of Martina McBride, "This One's For The Girls." Don't look now, but women have taken over social media channels. Females spend more time than males on social media sites.
Women are Taking Over the Social Web
Performics Social Media - Highlight 2010 - Media sociaux en France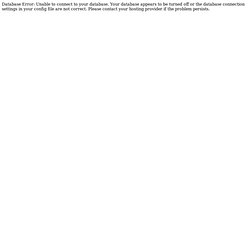 Social network statistics for Latin America 2010 • Blog • FASTRACKMEDiA
Twitter in Latin America – infographic -. There are 40 million latin users in this social network. Ecualink, December 2010.
33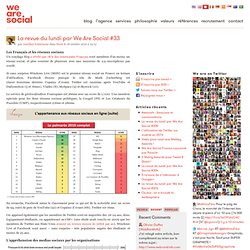 Les Français et les réseaux sociaux Un sondage Ifop a révélé que 78% des internautes Français sont membres d'au moins un réseau social, et plus souvent de plusieurs avec une moyenne de 2,9 inscriptions par sondé. Si sans surprise Windows Live (MSN) est le premier réseau social en France en termes d'utilisation, Facebook étonne puisque le site de Mark Zuckerberg est classé troisième derrière Copains d'Avant. Twitter est onzième après YouTube et Dailymotion (5 et 7émes), Viadéo (8), MySpace (9) et Skyrock (10).