Photos
Little People – a Tiny Street Art Project. Email Every human has his own unique story where one's life seems to be the center of everything, and one's problems seem to be the biggest on Earth.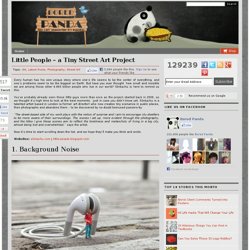 But have you ever thought how small and invisible we are among those other 6.893 billion people who live in our world? Slinkachu is here to remind us this. You've probably already seen these little guys more than once as the project started back in 2006, so we thought it's high time to look at the best moments.
Just in case you didn't know yet, Slinkachu is a talented artist based in London (a former art director) who now creates tiny scenarios in public places, then photographs and abandons them – to be discovered by no-doubt bemused passers-by. Pickin' Pictures. Profile Pictures. The Big Picture. Many indigenous groups, including the Huni Kui, Ashaninka, and Madija, live in villages in the Brazilian rainforest near the border with Peru.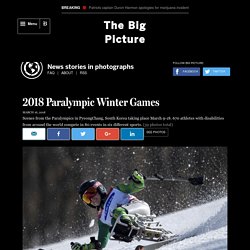 Over the past three years, the Ashaninka and Madija say that they have seen more and more incursions on their territory from uncontacted tribes, defined by Survival International as groups who have no peaceful contact with mainstream society. The "Bravos," or "Braves," as uncontacted Indians are called in the region, carry out raids on other villages, putting the communities along the Envira River on permanent alert.
Leaders of the Ashaninka tribe have asked the government and NGOs for help in controlling what they consider an encroachment on their area by these uncontacted indigenous groups, stating that the movement of these other tribes is the result of pressure caused by illegal logging across the border in Peru. All photos by Lunae Parracho. --Reuters (26 photos total) The Center of my World. /  liza-b.
---