Éditeurs mobiler
Ethnicraft© - Emorational© Wooden Furniture
BD Barcelona Design
BD Barcelona Design is the Spanish company with the highest international prestige in design. It was founded in 1972 as Bd Ediciones de Diseño by the architects and interior designers Pep Bonet, Cristian Cirici, Lluis Clotet, Mireia Riera and Oscar Tusquets. Its catalogue has products designed by some of the most recognized designers worldwide, both contemporary such as Alfredo Häberli, Jaime Hayon, Konstantin Grcic or Ross Lovegrove, or historical such as Antoni Gaudí or Salvador Dalí. It has been awarded with the Premio Nacional de Diseño in 1989, the European Community Design Prize in 1990, and the Red Dot Design Award "best of the best" in 2011. Since October 2011 there is a new showroom-gallery in Barcelona, very close to the sea, at 126, Ramon Turró street, where most of the products currently in production can be seen and purchased.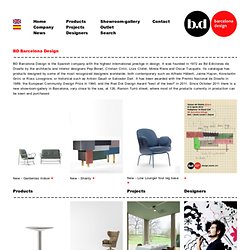 Classic Contemporary Design - Classicon EN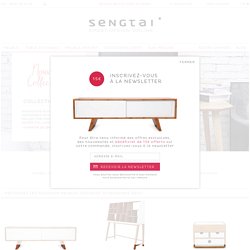 Changez d'inspiration pour votre intérieur Sengtai imagine et conçoit chacun de ses produits dans son propre atelier pour proposer une réelle alternative abordable à partir de matériaux nobles et durables. Avec déjà plus de 40 produits disponibles et un large de choix de 11 couleurs, vous trouverez forcément votre bonheur chez Sengtai pour votre décoration.
KANN: meubles design, chaise design, table basse design, mobilier design, fauteuil design, buffet design.
Adelta
Acerbis International
Alias
_l'haute couture del divano La storia aziendale parte negli anni '80 e racconta come, la passione per la qualità della sartorialità fiorentina, che fonde maestria artigianale nel tramare preziosi tessuti ed eleganza allo stato puro, abbia condotto alla realizzazione di divani imbottiti dal design intramontabile e dotati di una ricercatezza del dettaglio quasi maniacale. _suggestioni glam L'arredo si trasforma in metafora.
Arketipo - Divani imbottiti e complementi d'arredo di design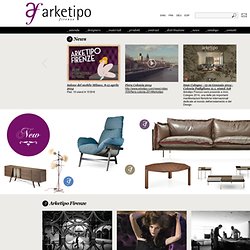 Continua POLTRONA HUG Divano Marechiaro XIII, poltrona Hug, tavolino Island. Continua DIVANO MARECHIARO XIII Divano Marechiaro XIII, poltrona Hug, tavolino Tablet.
arflex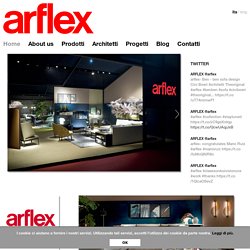 Ambiance Tiffany
Latest Projects Hong Kong Showroom Opening 2013 NEW Avaiable Design Products 2013 NEW Avaiable Architectural Products Artemide Compasso d'Oro 2013 Zaha Hadid - Serpentine Sackler
Artemide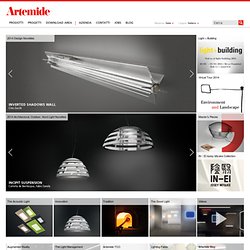 Alias
es : Andreu World. Sillas y mesas de diseño.
arcadeavec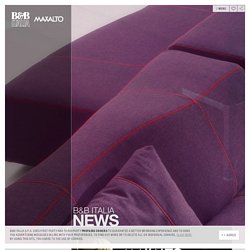 14 January 2014B&B Italia at Design Museum in London 14 January 2014B&B Italia e Gaetano Pesce a Sotheby's Parigi 14 January 2014 BACKSTAGE "BEST WARDROBE 2014"
de : Bretz
Boffi cucine – bagni - sistemi
BUL : solutions for your home and your office
:: BENCH :: Custom Made Furniture - Design & Quality & Comfort
Bretz Wohnträume GmbH - Couture 2010-2011 / fabricant site -
COVO
Carl Hansen
Carpet Sign-Carpet Sign
cassina
Casamilano
cerruti baleri
Cappelini
Casa Nova - Fabricant de canapés, fauteuils et sièges contemporains en cuir et tissu.
Cicero Belgium - Designers and manufacturers of exclusive furniture
christianghion.com
DAVID LANGE - Fabricant français de Meubles Design Contemporains
driade spa
de Sede
. . : : d e s i o : : . . canapés... et autour du canapé
Derin Design
DESALTO
x Registration request succesfully sent Thank you for your subscription request to the private area of our web site www.edra.com in which are available for download: Edra Company Profile 2D and 3D files of all products in the catalog PDF files of all catalogs and brochures A pdf file that contains the presence of our products in museums all around the world The pdf of the book Interiors with Edra The finishes, fabrics, leathers and materials available for Edra products * Please note that you will be contacted soon by someone of our staff that will provide you a password for access and also you will be added to our mailing list. If your request is urgent please contact us by telephone: +39 0587 616660 or send an email to registration@edra.com during office hours.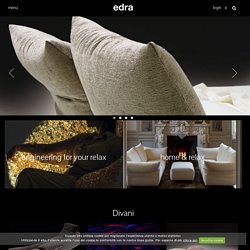 Extremis
[ Edition Limitée Paris :: Détéction ]
Eero Aarnio plastic furniture - Homepage
Emeco
Global Landing
gufram
For the first time in its 60-year history, Kartell will pay homage to one of the most iconic – and perhaps uncharacteristic – pieces in its archive with the reissue of Joe Colombo's 4801 Armchair. Originally designed by the Italian master in 1965, the 4801 chair is famous for being the only Kartell piece ever to be made entirely of wood. Now, nearly fifty years later, Kartell has developed the complex and technically challenging engineering methods necessary to produce the design as originally envisioned, in its signature plastic. To celebrate the release of the chair, Kartell will partner with R 20th Century in New York, to present an exhibition examining Colombo's rich collaboration with the company.
Knoll - Accueil
Luceplan
mathieu-mategot
This site uses cookies to store information on your computer. Some cookies on this site are essential, and the site won't work as expected without them. These cookies are set when you submit a form, login or interact with the site by doing something that goes beyond clicking on simple links. We also use some non-essential cookies to anonymously track visitors or enhance your experience of the site. If you're not happy with this, we won't set these cookies but some nice features of the site may be unavailable. (One cookie will be set to store your preference)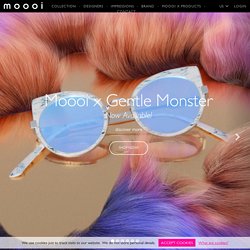 Montis
Sistemi componibili | Officinanove
Officinanove | Play your colors
PALLUCCO
Piet Boon
pierantonio bonacina
pizzitutti
nl : Pastoe
POLTRONA FRAU Home page
Roche Bobois - Meubles Design - Canapés design - Roche Bobois - Interior Design - Contemporary Furniture - Mobilier Design
Tecno SpA - Design del mobile
it : Rimadesio - porte scorrevoli, librerie, cabine armadio, complementi, porte
Roche Bobois - Meubles Design - Canapés design - Roche Bobois - Interior Design - Contemporary Furniture - Mobilier Design
es : Sellex : Fabricante de Mobiliario de Diseño.
it : Serralunga - Living Different
thonet-vienna