Playlists
• It starts with Gregorian Chant and Machaut chansons and ends with Gorecki and the Minimalists. • The greatest composers have as many as five CDs devoted to them (Bach, Mozart, Beethoven). • 20th-century music is well represented with no fewer than 20 CDs. • Operas and major choral works are represented by highlights, but otherwise the edition presents, as far as possible, only complete works throughout.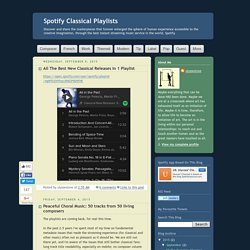 Megamind Spotify Playlists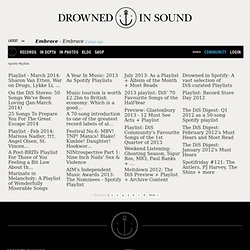 Latest >> In Photos: Broken Bells @ Shepherds Bush Empire, London about 21 hours ago Spotify Playlists Playlist - March 2014: Sharon Van Etten, War on Drugs, Lykke Li, ...
Drowned In Sound
Pitchify - Spotify links based on the best album reviews