3D
My Mental Ray Community. C4D Textures - Textures. 3D models, materials, scenes and more for CINEMA 4D users. An Ivy Generator. May I use the Ivy Generator in a commerical project?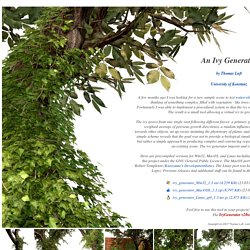 May I use my results (renderings and meshes) in a commerical project? Yes, you are allowed to do that. Can I somehow support this project? Yes, you can. FC4D V3. Cinema 4D Tutoriels - Français Creative COW. The Hobbit & The Dawn of High Frame Rate Cinema The technology wizards of the film/TV industry have been talking about High Frame Rate cinema for a long time; indeed, Douglas Trumbull's Showscan at 60 fps presaged the current interest over 30 years ago.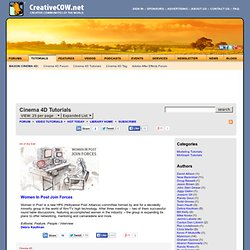 But it took director Peter Jackson to take the plunge for mainstream cinema, declaring he would shoot The Hobbit in 48 fps to get momentum going. In about a year's time, manufacturers made the gear, theater exhibitors updated their movie theaters, and the studios prepared for one of the most audacious technology debuts that cinema has seen. Creative COW goes behind the scenes to see what it took for you to see The Hobbit in 48 fps.
Textures
---