ART
Get flash to fully experience Pearltrees
Disney for Adults Jeffrey Scott Campbell is an American comic book artist. He rose to fame as an artist for WildStorm Comics, though he has since done work for Marvel Comics , and the video game industry. Here we see his collection of fairy tale princess , that have long been found in cartoons, But Campbell's princess, unlike the previous, provocative , challenging and sexy girls . And Disney can be Sexy!
Moilinere Bay Moilinere Bay is now home to sixty-five sculptures, covering an area of 800sq metres. It is located two miles north of the capital St Georges on the west coast of the island, within an area designated a National Marine Park. The bay is enclosed by rock headlands and has a small beach in one corner.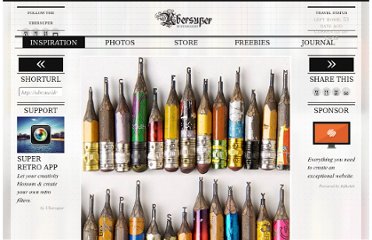 Pencil Tip Micro Sculptures Dalton Ghetti creates awesomely stunning miniature sculptures on pencil tips! Mind blown!