Manifestos
As an Agile Leader, I believe that … | Analytical-Mind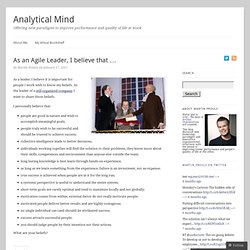 As a leader, I believe it is important for people I work with to know my beliefs.
MoreAgile Manifesto
We encounter possibilities to focus more on effectiveness by working Agile and learning from that. Based upon our experience we value :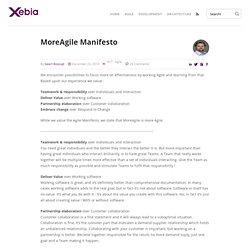 Refactoring Manifesto - Because the world needs better code
This weekend saw Eric Ries's Lean Startup movement produce a conference on the approach.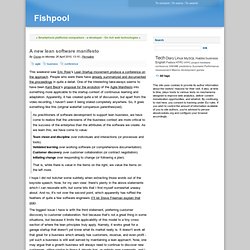 A new lean software manifesto - Fishpool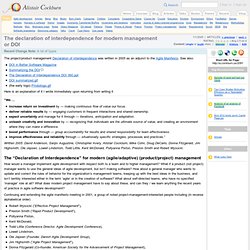 The project/product management Declaration of interdependence was written in 2005 as an adjunct to the Agile Manifesto.
The declaration of interdependence for modern management or DOI