Serveur
Drupal et-caching-esi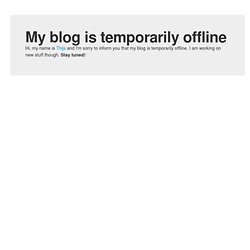 My custom Zend Framework ESI view helper | Blog.feryn.eu
I've been a fan of Zend Framework for some time now and I've recently become quite a fan of Varnish . As you all know, Varnish is an extremely powerful reverse caching proxy (although the Varnish people prefer the term HTTP accelerator) . Varnish supports a subset of the ESI language and I've written a custom Zend Framework view helper that implements the ESI basics.
Varnish Cache | Blog Inforeseau.com - GNU Linux, technologie et autres geekeries
Configurer varnish-cache avec des virtualhosts, apache, fedora, redhat, centos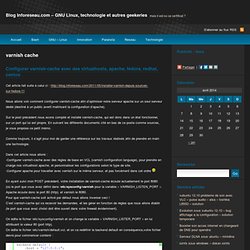 05-07-2010 Author: basdenooijer
Controlling Varnish ESI inside your application « Raspberry blog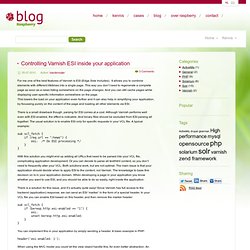 Varnish est un accélérateur de sites Web fonctionnant sur le principe d'un reverse proxy. Varnish va prendre en charge les requêtes HTTP venant de vos visiteurs et communiquer avec votre serveur Web en ne demandant la création des pages Web seulement quand cela est nécessaire.
Booster votre blog Wordpress avec Varnish