Dev Site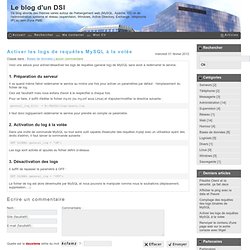 Activer les logs de requêtes MySQL à la volée - Le blog d'un DSI
Voici une astuce pour activer/désactiver les logs de requêtes (general log) de MySQL sans avoir à redémarrer le service.
Home | RazorFlow PHP Dashboard Framework - HTML5 Dashboards for web and mobile
Built With Bootstrap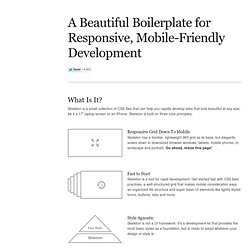 Skeleton: Beautiful Boilerplate for Responsive, Mobile-Friendly Development
What Is It? Skeleton is a small collection of CSS files that can help you rapidly develop sites that look beautiful at any size, be it a 17" laptop screen or an iPhone.
Conversion Tracking and Conversion Rate Optimization
Enterprise IT management reinvented in the cloud
Downloads Download latest: 1.2.2 Download previous: 1.1.0 (stable) Sources Other branches and tags are located at github: jQuery.Gantt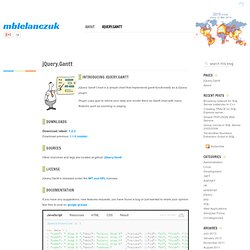 jQuery.Gantt
Lorsque l'on développe des sites web, il est bien utile d'avoir un serveur où faire ses tests, ne serait-ce que pour éviter de casser un site déjà en ligne. Pour cette raison, il n'est pas rare d'installer sur sa machine locale des programmes tels que EasyPHP ou WAMP Server (sous windows). Mais ces logiciels sont souvent assez limités, et parfois assez loin de la réalité d'un serveur web. Pour cette raison, j'ai pour habitude de configurer une machine virtuelle me servant de serveur local, sur laquelle j'installerai le strict minimum pour faire tourner mes projets en cours de développement. Le but du jeu est de configurer la machine virtuelle pour qu'elle fonctionne exactement de la même façon que si je me connectais à un serveur distant chez mon hébergeur. Puisque la configuration d'une telle machine est parfois un poil compliquée, voici un tutoriel pour créer pas à pas votre propre serveur local avec VirtualBox et Ubuntu Serveur.
VirtualBox et Ubuntu Server, un vrai serveur de développement en local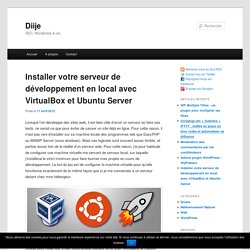 Documentation - Yii PHP framework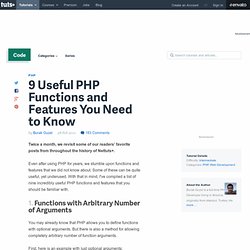 Twice a month, we revisit some of our readers' favorite posts from throughout the history of Nettuts+. Even after using PHP for years, we stumble upon functions and features that we did not know about. Some of these can be quite useful, yet underused. With that in mind, I've compiled a list of nine incredibly useful PHP functions and features that you should be familiar with. 1. Functions with Arbitrary Number of Arguments
Cloud Zoom is a popular fly-out jQuery image zoom plugin used on many high profile retail sites.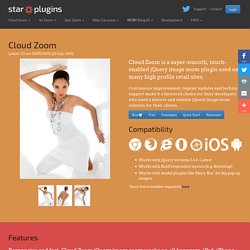 Introduction Propos Je vais montrer comment utiliser le langage des feuilles de style en cascade (CSS) pour créer un menu à onglets.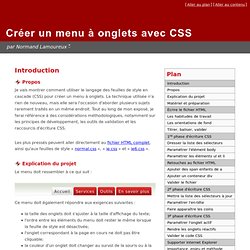 Créer un menu à onglets avec CSS
SQL Injection Cheat Sheet
Find and exploit SQL Injections with free Netsparker SQL Injection Scanner SQL Injection Cheat Sheet, Document Version 1.4 About SQL Injection Cheat Sheet Currently only for MySQL and Microsoft SQL Server, some ORACLE and some PostgreSQL. Most of samples are not correct for every single situation. Most of the real world environments may change because of parenthesis, different code bases and unexpected, strange SQL sentences.