Artistes
Street Art Project, by Google Cultural Institute. Discover an evolving collection of street art from across the globe.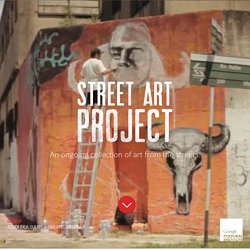 Google Maps #abcdefghijklmnopqrstuvwxyz Visit iconic street art spaces which may disappear. Street View. 15 YEARS OF PEACE, ART, ENVIRONMENT, PSYCHEDELIC CULTURE & LOVE. Pourquoi Kickstarter est la meilleure chose qui soit arrivée aux artistes. Le titre vient d'un tweet que j'ai vu passer dans ma timeline; Si l'auteur se reconnait, qu'il me le dise que je le crédite!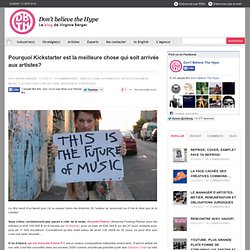 Vous n'êtes certainement pas passé à côté de la news, Amanda Palmer (Amanda Fucking Palmer pour les intimes) a levé 100 000 $ en 6 heures sur Kickstarter, pour un total de 626 344 $ sur les 27 jours restants avec plus de 11 000 donateurs. Considérant qu'elle avait prévu de lever 100 000$ en 32 jours, on peut dire que c'est une belle réussite…. D'où d'abord, qui est Amanda Palmer? C'est un auteur-compositrice-interprète américaine. D'abord artiste de rue, elle s'est fait connaître dans les années 2000 comme chanteuse-pianiste punk des Dresden Dolls qu'elle a formé avec Brian Viglione. Gorillaz 10 ans déja. Home | Arctic Monkeys. The Black Keys. A-Trak : Fat-free since 1982!
---