News
China Daily Website - Connecting China Connecting the World
Wall Street Pit
Business Insider
AJE
FactCheck.org
Politics news and analysis on The Atlantic
Please Support Truthdig In a media landscape littered with sellouts, we proudly remain one of the few truly independent news sites featuring strong, uncompromising voices. But we need your help to continue our mission of finding and publishing a range of insightful opinion and analysis from a progressive point of view.
Truthdig: Drilling Beneath the Headlines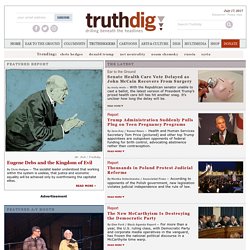 NPR
Mashable
Wired
RealClearPolitics
Real Clear Politics Friday Unwinding Obamacare - James Capretta & Yuval Levin, Weekly StandardHate Obama, Love Obamacare - Steven Brill, TimeIn Year Six, Does Obama Finally Own Economy? - Byron York, ExaminerAmerica Is Becoming More Liberal - Steve Rosenthal, Washington PostDemocrats' Midterm Blues - Jonah Goldberg, National ReviewGOP's Risky Rebuff to Long-Term Unemployed - Michael Hirsh, Natl JrnlGillespie Is the Right Kind of Candidate for Va. - Ben Domenech, FederalistChris Christie: A Bully's Bully - Katha Pollitt, The NationBridgegate-Obsessed Media Needs to Move On - Ruben Navarrette, CNNA Milder Christie?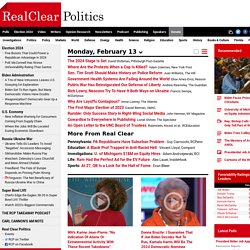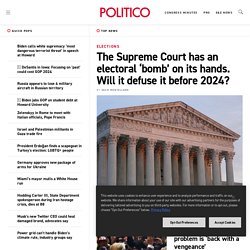 China ship detects 'pulse signal' By ASSOCIATED PRESS | 4/5/14 9:56 AM EDT The search for flight 370 enters its fifth week. Full coverage: Flight 370 Alexander challenger: 'We're friends' By MANU RAJU | 4/4/14 6:26 PM EDT Medicaid, CHIP enrollment up by 3M By JENNIFER HABERKORN | 4/4/14 2:30 PM EDT Both numbers could rise further once all states finish reporting their data, officials say.
Politico
Washington Post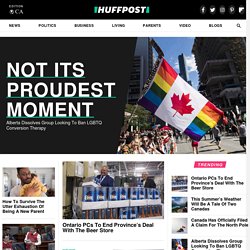 Ramune Golysenkiene via Getty Images I've been tweezing, shaving, moisturizing, defrizzing, flat-ironing, bikini-waxing, gym-joining (notice I said gym-joining, not gym-going?) exfoliating and manicuring since 8th grade, all while sleeping on a silk pillowcase to reduce wrinkles.
Huffington Post
Technorati
Wikio
Mother Jones
Digg
CNN
Reuters
FARK.com
Google News
BBC
The Guardian
The Economist
"If they wanted to end deflation they should stop fixating on the CPI and allow market forces to eliminate the zombies which are the true source of deflation in Japan. Every intervention makes the problem more intractable. Assuming it's actually a problem, that is. Most Japanese are quite content to have had rising living standards through falling prices and a strong yen."By Treepower on BoJ warns of stalling inflation "This is the real stuff of public debate and angst.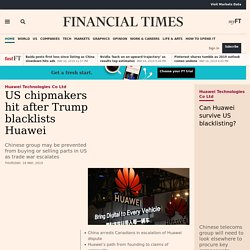 Financial Times
NYTIMES
François Sinzikiramuka, perpetrator (left); Christophe Karorero, survivor. Jean Pierre Karenzi, perpetrator (left); Viviane Nyiramana, survivor. Godefroid Mudaheranwa, perpetrator (left); Evasta Mukanyandwi, survivor. Juvenal Nzabamwita, perpetrator (right); Cansilde Kampundu, survivor. Deogratias Habyarimana, perpetrator (right); Cesarie Mukabutera, survivor. François Ntambara, perpetrator (left); Epiphanie Mukamusoni, survivor.
The New Yorker