News
China Daily Website - Connecting China Connecting the World
Wall Street Pit
Business Insider
AJE
FactCheck.org
Politics news and analysis on The Atlantic
Truthdig: Drilling Beneath the Headlines
NPR
Mashable
Wired
RealClearPolitics
Real Clear Politics Saturday North Carolina Is Key in 2014 - Fred Barnes, Weekly StandardObamacare Bashing or Bust - Charles Blow, New York TimesObama Declares Victory, a Bit Prematurely - George Condon, Natl JournalThe Public Sees a Liar in the White House - Mark Tapscott, DC ExaminerSecession, a Tournament for Republicans - Dana Milbank, Washington PostThe United States of SWAT? - John Fund, National ReviewEdward Snowden Is Russia's Puppet Now - Benjamin Wittes, New RepublicAmerica's Biggest Strategic Mistake - Ted Galen Carpenter, National InterestClinton Is No Shoo-In for Nomination - Matthew Continetti, Free BeaconThe Environmentalist Who Decided It's Too Late - Daniel Smith, NYT MagChicken Little "Science" - Cal Thomas, Washington ExaminerAdventures in Gender-Neutral Bathrooms - Nathan Harden, College FixCould America Become a Banana Republic?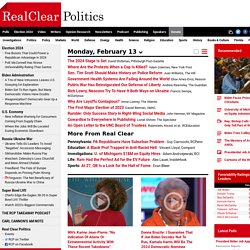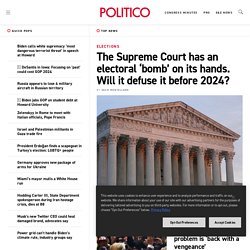 China ship detects 'pulse signal' By ASSOCIATED PRESS | 4/5/14 9:56 AM EDT The search for flight 370 enters its fifth week. Full coverage: Flight 370 Alexander challenger: 'We're friends' By MANU RAJU | 4/4/14 6:26 PM EDT Medicaid, CHIP enrollment up by 3M By JENNIFER HABERKORN | 4/4/14 2:30 PM EDT Both numbers could rise further once all states finish reporting their data, officials say.
Politico
Washington Post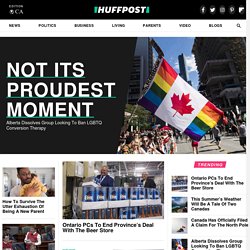 Ramune Golysenkiene via Getty Images I've been tweezing, shaving, moisturizing, defrizzing, flat-ironing, bikini-waxing, gym-joining (notice I said gym-joining, not gym-going?) exfoliating and manicuring since 8th grade, all while sleeping on a silk pillowcase to reduce wrinkles.
Huffington Post
What's this 'Heartbleed' I keep hearing about, and why should I care? Think of it like "trick or treating" and you put your hand in a big bowl of candy, and pull out something random... Read more in Technology/IT CEO Interview: What do Obamacare and HBO GO have in common? So many times I've seen companies fail to test the scalability of their applications or websites because it is "too hard" to simulate that much activity..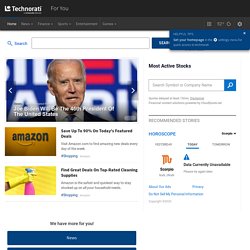 Technorati
Wikio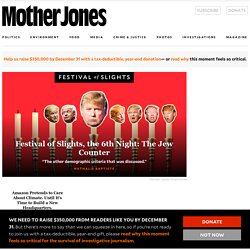 Did you know that Mother Jones is a 501(c)(3) nonprofit? It's true: The majority of our funding comes from readers like you. Your contributions keep us free, independent, and uncensored. Will you support the Mother Jones Investigative Fund with a $5 gift? Your donation of any amount will make a real difference. It takes under 60 seconds to give, and you can donate via credit card or PayPal.
Mother Jones
Digg
CNN
Reuters
FARK.com
Google News
BBC
The Guardian
The Economist
"If they wanted to end deflation they should stop fixating on the CPI and allow market forces to eliminate the zombies which are the true source of deflation in Japan. Every intervention makes the problem more intractable. Assuming it's actually a problem, that is. Most Japanese are quite content to have had rising living standards through falling prices and a strong yen."By Treepower on BoJ warns of stalling inflation "This is the real stuff of public debate and angst.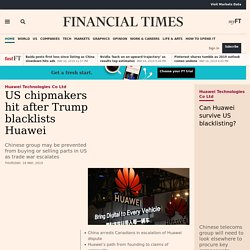 Financial Times
NYTIMES
François Sinzikiramuka, perpetrator (left); Christophe Karorero, survivor. Jean Pierre Karenzi, perpetrator (left); Viviane Nyiramana, survivor. Godefroid Mudaheranwa, perpetrator (left); Evasta Mukanyandwi, survivor. Juvenal Nzabamwita, perpetrator (right); Cansilde Kampundu, survivor. Deogratias Habyarimana, perpetrator (right); Cesarie Mukabutera, survivor. François Ntambara, perpetrator (left); Epiphanie Mukamusoni, survivor.
The New Yorker