Food
basics - The Skint Foodie
"Honey! Honeeeey!!!" I said waking Mr NQN shaking his arm urgently.
Cherry, Cranberry & Almond Christmas Wreath Galette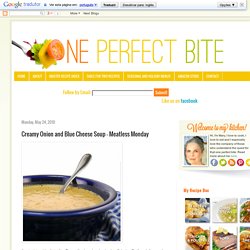 Creamy Onion and Blue Cheese Soup - Meatless Monday
From the kitchen of One Perfect Bite... The weather turned cool and wet on Saturday. Really wet. It was not a day for salads, so I pulled an untried soup recipe from my files and had a go at it.
What Would You Eat With Your Last $10?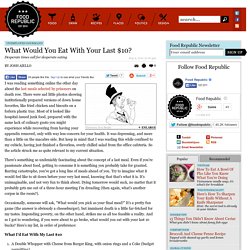 Illustration: Nora Murphy I was reading something online the other day about the last meals selected by prisoners on death row. There were sad little photos showing institutionally prepared versions of down home favorites, like fried chicken and biscuits on a forlorn plastic tray. Most of it looked like hospital-issued junk food, prepared with the same lack of culinary gusto you might experience while recovering from having your appendix removed, only with way less concern for your health.
Rivington Grill | Lara Ruffle
I went to the Rivington Grill in Greenwich for dinner on Thursday night as my boyfriend and I have decided to start visiting restaurants in our local area more regularly. We like our expensive Michelin starred restaurants but one or twice a year is the limit if we want to stay in the black. During March the restaurant had been running a 30% offer for certain lunch and dinner services so I booked a table last weekend just in time to take advantage of the offer. The Rivington is part of restaurant group Caprice Holdings and counts The Ivy, J. Sheeky and the original Rivington in Shoreditch among its sister restaurants.
The Rivington Grill, Greenwich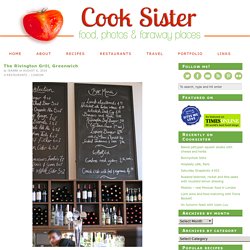 If you read in the newspapers that somebody arranged to meet up in person with some people that she'd met over the internet, and that a massacre ensued… you wouldn't be particularly surprised in this day and age, would you? I wouldn't be. And I'd have to say that this is pretty much what happened to me.
Food Stories — Food and drink from Peckham
Welcome to the Frontpage
BBC Good Food Primary Navigation Sub Navigation for wellbeing Subscribe now Kerry's casebook As a nutritional therapist, Kerry Torrens sees up to 15 clients each week.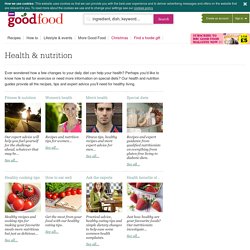 Wellbeing - BBC Good Food
Rainbow Doodle Birthday Cake
I hope you had a wonderful weekend filled with feasting, family, and friends. I know we certainly did! We celebrated Easter as well as our little Reese's 4th birthday. On Saturday we went to "The County," where Grant grew up, to visit his dad (Grandpa), step-mom Kathy (Grammy), and family at the farm.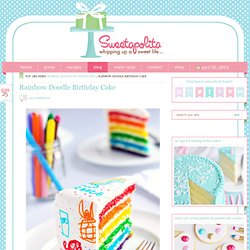 10 Tips to Improve Your Food Photography Styling
Fine Foods Image Gallery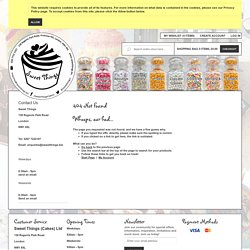 This beautiful gift tin is filled with 1 layer of 20 of our award winning mini triple chocolate brownies, sprinkled with edible glitter; and 1 layer of 15 mini cupcakes topped with vanilla buttercream and sprinkles. We can decorate to the following themes: birthday boy, birthday girl, baby boy and baby girl; and most holidays, such as Valentines Day, Easter and Christmas - just indicate in the 'message to bakers' section! Actual sprinkles used may vary slightly from photos. This gift can be delivered by Courier throughout London or collected from our shop on Primrose Hill.
Gift Tin - collection or delivery only - £26.95 : Sweet Things, Shop
News & features
We made black pepper tofu from Yotam Ottolenghi's Plenty last Friday night – it was rich, sticky and flavoursome. The recipe can be found on the Guardian's New Vegetarian blog, and we followed it to the letter. Interestingly, the Guardian photo looks nothing like the photo in the book (which our pic above closely resembles) – perhaps the editors felt an all black dish might not appeal?
Two Ottolenghi Recipes « Fig Jam and Lime Cordial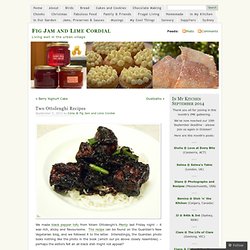 When I was finalizing the recipes in The Perfect Scoop , I was conflicted about something sweet. Even more so than I usually am. Some might call it a character flaw, but for me it's normale .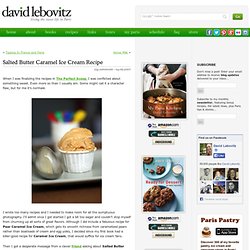 Serious Eats: Talk
eat the right stuff blog - eat the right stuff
have cake, will travel
Dinner Diary