Alt Economics
Who, the hell, is Silvio Gesell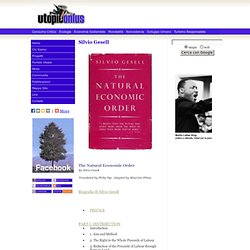 Silvio Gesell
The Natural Economic Order
Bitcoin P2P Currency
Frequently Asked Questions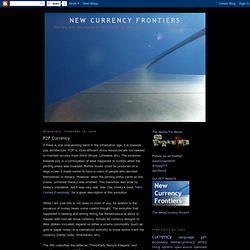 New Currency Frontiers: P2P Currency
If there is one over-arching trend in the information age, it is towards p2p architecture.
I've developed a new open source P2P e-cash system called Bitcoin. It's completely decentralized, with no central server or trusted parties, because everything is based on crypto proof instead of trust.
Bitcoin open source implementation of P2P currency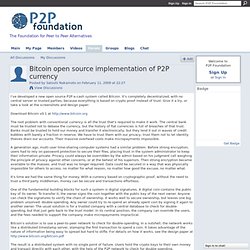 P2P Blog » P2P Currency Exchange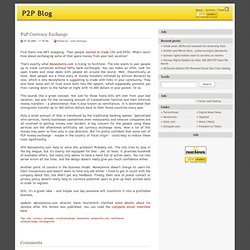 First there was MP3 swapping.
dmitri: Encrypted p2p Currency
Renewable energy backed 'P2P' currency | Exchange | Ode Magazine
Corporate Crime Reporter
Community and alternative currencies
Robert E. Prasch: Join a World-Wide Bank Run in December -- Move Your Money
"A spectre is haunting Europe." Its not the revolution that Karl Marx supposed would come about. Nor is it Parisian students and workers taking to the streets as in May 1968.