Photography
25 Creative Examples Of Forced Perspective: Pics, Videos, Links, News. Brilliant photography from Natgeo archives | Pokkisam blog. National Geographic is the source for photos, free desktop wallpapers of places, animals, nature, underwater, travel, and more.It's a long time inspiration for me but now only the time helps me to bring these awesome photographs for your display.I am very happy to bring those "brilliant photography from national geographic archives" here.The following 60 beautiful photographs has beautiful wild life,nature,people and bird photos.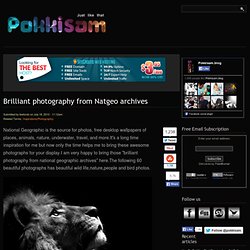 All the credit goes to Nationalgeographic and all the photographers :) About the author. National Geographic Image Collection Book: Preview the New Photo Book. An unparalleled treasury of iconic images and groundbreaking photography, the National Geographic Image Collection gathers together more than 11 million images chronicling the world from the end of the 19th century to the first decade of the 21st.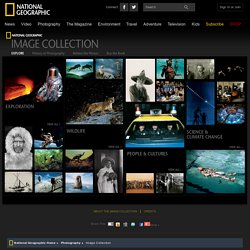 The 450 selections in the new National Geographic Image Collection book, many never before published, represent the finest of the archive. See many of these selections—and get a glimpse into the archive itself—in this new Image Collection photo gallery and video. Plus, flip through the history of photography, from daguerreotypes to digital, in an all-new interactive time line. Director of Photography and Video: Melissa Wiley Creative Director: Greg Harris.
Life:A Snapshot.
---