Internet
ThePhilosopher2009's Channel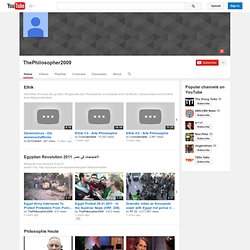 Welcome to YouTube! The location filter shows you popular videos from the selected country or region on lists like Most Viewed and in search results.To change your location filter, please use the links in the footer at the bottom of the page. Click "OK" to accept this setting, or click "Cancel" to set your location filter to "Worldwide".
alexmusic networks - music production & more BETA
GRAS Linz
Referat für Gesellschaftspolitik ÖH Linz
In Wikileaks Archives Afghanistan (2009) Wikileaks releases NATO report on civilian deaths Wikileaks released a confidential NATO report from January 2009, revealed that civilian deaths from the war in Afghanistan had increased by 46% over the past year.