Chalet francois
Alys Beach Offers Luxury Beach Living From A New Urbanist Perspective > Home
If you're new here, you may want get our blog updates via email.. Thanks for visiting! Readers searching for bunk beds are pretty popular on Coochicoos, but would you consider a bunk room? While traditional bunk rooms are commonly found in youth hostels, summer homes, and camps, here's some inspiring bunk room designs that may have you rethink its possibility for your kids' room.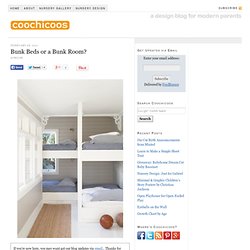 Inspiring Bunk Room Designs as an Option to Bunk Beds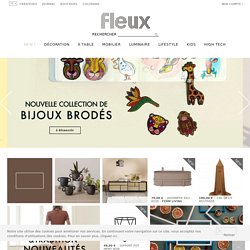 Il n'est pas rare de se trouver en panne d'idée cadeau. La décoration design, pourquoi pas ? Tout le monde aime décorer son intérieur ! Choisir un cadeau original, c'est être sur de faire plaisir et marquer les esprits. Sortez des conventions et surprenez vos proches avec un cadeau orignal mémorable !
revetement-chalet contemporain
We love Designers Guild fabrics. They are vibrant. They are over-sized. They embrace colour and leave you smiling.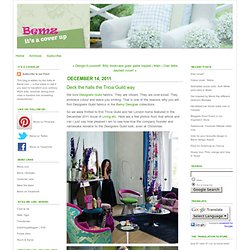 Deck the halls the Tricia Guild way - It's a cover-up
le blog de la déco et du design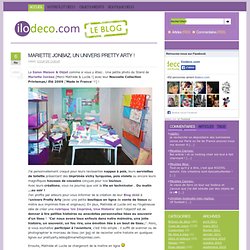 Le Salon Maison & Objet comme si vous y étiez… Une petite photo du Stand de Mariette Jonbaz [Merci Mathilde & Lucile !] avec leur Nouvelle Collection Printemps/ Eté 2009 ['Made in France' !!] !
tiger in a jar
I'm always interested in films that are quirky and try to bring something new to the table. We saw this trailer and thought this might fit the bill. I have a difficult time watching movies with subtitles as I pay a lot of attention to detail and sometimes lose dialogue over trying to see the beauty of the cinematography.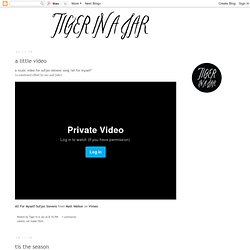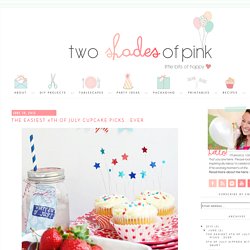 Two Shades of Pink
As Valentine's Day approaches I have been having some fun with little craft ideas specifically centered around my kiddos. My hubby and I definitely love the romantic thing but having little ones, we make Love Day a family affair. So these little treats are sure to delight any kid who receives them. These arrow heart treats are super simple. Start off by making any basic Rice Krispie Treat recipe (its on the box). ;) As they are cooling in the pan, cut out heart shapes using a heart shaped cookie cutter. I find the metal ones make it much easier to do.
gallery - needle felted animals