Japan
sThig Illustrations 770.527.3958
Artist, Christian Faur, uses wax crayons to create a new kind of painting
By Daily Mail Reporter UPDATED: 09:23 GMT, 29 December 2010 At first glance these pictures look like nothing more than pixelated photographs but closer inspection reveals the images are actually created using thousands of wax crayons. Bored with paint and pencils, inventive artist, Christian Faur, turned to the childhood favourite for inspiration after seeing his young daughter using them.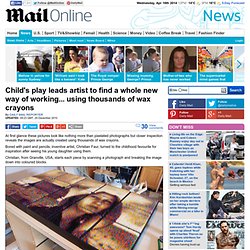 susanna hertrich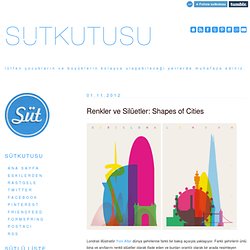 SUT KUTUSU
Karolin Schnoor'dan Peri Masalları Perilere ve masallara inanır mısınız? Sizi bilmem ama bu büyülü hikayelere gönülden inanan Alman asıllı Londralı illüstratör Karolin Schnoor klasik peri masallarından esinlenerek şahane bir kartpostallar serisi tasarlamış. Grimm Kardeşler tarafından derlenen Pamuk Prenses, Uyuyan Güzel, Değirmencinin Kızı ile Cüce, Rapunzel, Hansel ve Gretel masallarını minimal siyah ve altın sarısı tonlarında resmeden Karolin Schnoor'un birbirinden güzel kartpostalları, adeta çocukluğumuzdan bugüne gönderilmiş gibi.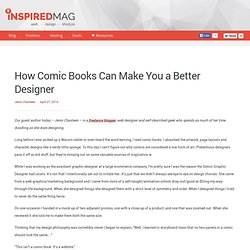 If you're new on INSPIRED [the web design lifestyle mag], you may want to subscribe to our RSS feed & Newsletter for extra goodies. Thanks for visiting! Our guest author today – Jenni Chasteen – is a freelance blogger , web designer and self-described geek who spends as much of her time doodling as she does designing. Long before I ever picked up a Wacom tablet or even heard the word kerning, I read comic books.
How Comic Books Can Make You a Better Designer
Japan - Heartbeats of Time on Vimeo