Japan
sThig Illustrations 770.527.3958. Artist, Christian Faur, uses wax crayons to create a new kind of painting. By Daily Mail Reporter Updated: 09:23 GMT, 29 December 2010 At first glance these pictures look like nothing more than pixelated photographs but closer inspection reveals the images are actually created using thousands of wax crayons.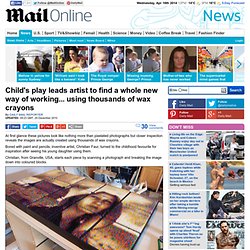 Bored with paint and pencils, inventive artist, Christian Faur, turned to the childhood favourite for inspiration after seeing his young daughter using them. Susanna hertrich. SUT KUTUSU. Jim Darling: Gökyüzünden Manzaralar Uzaklara, çok uzaklara gitmenin en güzel yanlarından biri de uçağın küçücük penceresinden bulutlar serppiştirilmiş mavi gökyüzüne ve bulutların arasından aşağı, yeryüzüne bakmak herhalde.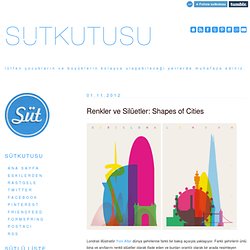 Sürrealist ressam Jim Darling uçak penceresini çerçeve kabul edip, birçok seyahatinde bu çerçeveden gördüklerini fotorealistik bir tarzda resmetmiş. Sanatçının Windows adını verdiği serideki her bir resim, uzaklara gidip yeni yerler keşfetmenin, belki de hepsinden sonra bir kez daha eve dönmenin, o tatlı heyecanını yeniden yaşatıyor insana. How Comic Books Can Make You a Better Designer. Our guest author today – Jenni Chasteen – is a freelance blogger, web designer and self-described geek who spends as much of her time doodling as she does designing.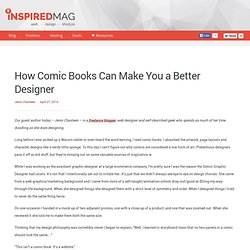 Long before I ever picked up a Wacom tablet or even heard the word kerning, I read comic books. I absorbed the artwork, page layouts and character designs like a nerdy little sponge. To this day I can't figure out why comics are considered a low form of art. Japan - Heartbeats of Time.
---