Infos 2009-2010
Things That Went Away in 2009 (and What Should Have Gone Instead. I have spotted at least three massive grammatical errors.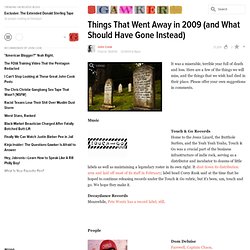 Do you employ copy editors? Try "whom to pick" and not "who"; remember "it's"= "it is" or "it has" and not "its" (possessive); and let's not forget the conjugation of the verb "to lie. " You see, "to lay" is to "put or to place" and "to lie" is "to recline. " Following that, "what little old-world Rat Pack class it had laying around," should be "lying around. " Pray tell, who IS the boy toy on the desk? 2009: The Year in Pictures. 2009: The Year in Pictures. The Most Stupid Products of the Decade. The 2000s were a decade of great innovation.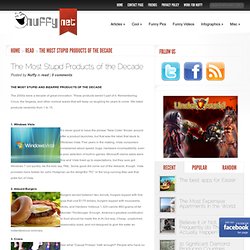 These products weren't part of it. Remembering Crocs, the Segway, and other comical wares that will keep us laughing for years to come. Labs / 365. 2009: the year in review | World news. The Biggest News Stories of the Year.
---