HDR
HDR post processing | Flickr : partage de photos !
Basic HDR - Hint | Flickr : partage de photos !
Elstow Abbey - explained | Flickr : partage de photos !
Stormy Water...
The ultimate guide to HDR photography
Haunting, surreal, and quite possibly the first major way in which digital photography does something which film photography can't emulate – or even come near. HDR – or High Dynamic Range – photography is nothing new, but as new tools and techniques make the artform more available, HDR photography is taking off in a big way. If you've never had a go… and especially if you don't even know what I'm on about – you're in for a real treat… What is HDR Photography? High Dynamic Range photography or HDR photography is an advanced set of photography techniques that play on image's dynamic range in exposures.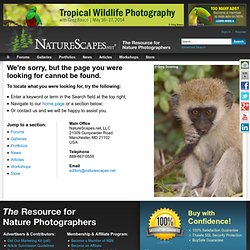 Trouble Signing In? We apologize if you are having problems signing in. With our latest website upgrades there have been some changes that may cause a sign in problem until cookies are cleared using the steps below.
The High Dynamic Range (HDR) Landscape Photography Tutorial
Introduction au propos Le HDR est à la mode! Il fait autant d'émules que d'insatisfaits qui considèrent souvent les résultats comme vomitifs. Parfois à juste titre, mais dans les deux camps, le moins que l'on puisse dire, c'est qu'il règne un manque de connaissances capitales. Ce premier chapitre très théorique est là pour démarrer un vaste sujet qui fait débat sans raison à mon sens. Revenons donc à l'essence de la photo numérique pour comprendre le HDR (Haut Rendement Dynamique).
HDR Partie 1 • la théorie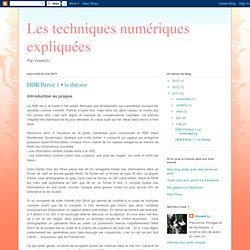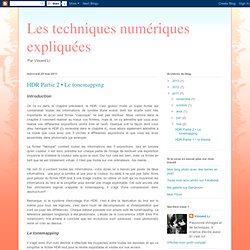 Introduction On l'a vu dans le chapitre précédent, le HDR, c'est grosso modo un super fichier qui contiendrait toutes les informations de lumière d'une scène dont les écarts sont très importants et qu'un seul fichier "classique" ne sait pas restituer. Nous verrons dans le chapitre 3 comment réaliser au mieux vos fichiers, mais là, on va admettre que vous avez réalisé vos différentes expositions (entre trois et neuf).
HDR Partie 2 • Le tonemapping
HDR - Interesting Examples
HDTR: High Dynamic Time Range Images
contents methods gallery Browse my extremely slowly growing collection of HDTR images. links still photography and the passage of time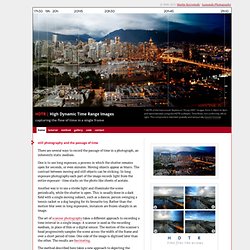 Pour commencer, une image HDR c'est quoi? En fait pour bien comprendre l'intérêt il faut déjà se rendre compte que les photos issues de nos appareils ne sont pas toujours capable de rendre toute la plage de lumière existante dans la scène capturée. Cela est très flagrant dans les images prises à l'intérieure d'églises où lorsqu'on capture un paysage qui comporte un fort contraste entre le ciel et le sol par exemple. Il vous est sûrement arrivé de prendre une photo dont certaines zones étaient "cramées" ou "bouchées"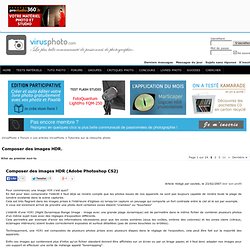 Image HDR