HDR Explanations
Dynamic range in photography describes the ratio between the maximum and minimum measurable light intensities (white and black, respectively). In the real world, one never encounters true white or black — only varying degrees of light source intensity and subject reflectivity.
Understanding Dynamic Range in Digital Photography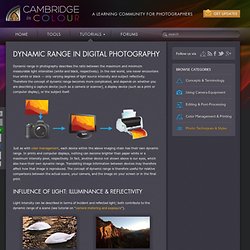 Un article de Wikipédia, l'encyclopédie libre. Pour les articles homonymes, voir HDR . Photo réalisée à partir d'une image à grande gamme dynamique après Tone Mapping .
Imagerie à grande gamme dynamique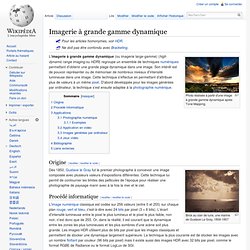 L'HDR, derrière ces trois initiales se cache l'expression High Dynamic Range, en français, Grande Gamme Dynamique (GDD, mais personne ne parle jamais de GDD, les acronymes français c'est ringard).
Introduction à la HDR
High dynamic range (HDR) images enable photographers to record a greater range of tonal detail than a camera could capture in a single photo.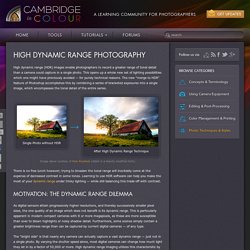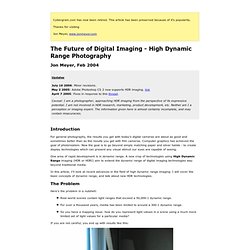 Cybergrain.com has now been retired. This article has been preserved because of it's popularity.
The Future of Digital Imaging - High Dynamic Range Photography (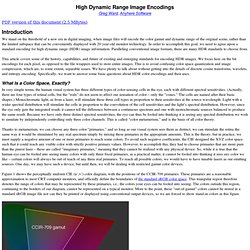 PDF version of this document (2.5 MBytes)
Encoding
HDR_explications 1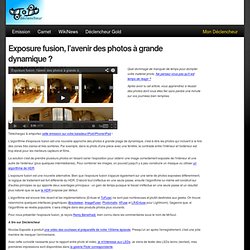 Quel dommage de manquer de temps pour dompter votre matériel photo. Ne pensez-vous pas qu'il est temps de réagir ?
HDR_explications 2
How to Take HDR (High Dynamic Range) Photos » Visual Photo Guide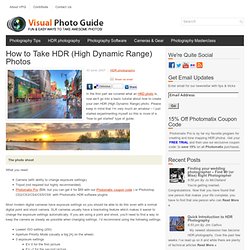 In the first part we covered what an HRD photo is, now we'll go into a basic tutorial about how to create your own HDR (High Dynamic Range) photo. Please keep in mind that I'm very much an amateur – I just started experimenting myself so this is more of a "how to get started" type of guide. The photo shoot
FAQ about HDR photo software Photomatix - Tone Mapping, HDR imag