Gopro
GoPro HD HERO 1080 Firmware
Using Hacked Cameras Onboard a DIY Space Capsule | Wired Science 
I am happy to introduce a guest blog from Steen Andersen of Copenhagen Suborbitals. This post is his work and words: Launch HEAT1X-TychoBrahe. Image: Bo Tornvig We are using a variety of different cameras to document our static ground test of the rocket motors as well as actual launches of the space capsules. Performing a ground test makes it relative simple to place cameras of high quality at suitable places in order to document the motor test.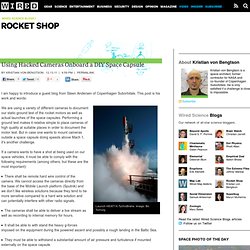 I was bored today and started to look at the Firmware Update (firmware.bin) for my GoPro HD Hero 1080. Hardware Core: Ambarella A2S / A2S70-A1-RH (SoC, ARM Based, ARMv5TEJ Architecture) @ 216 MHzImage Sensor: Micron MT9P401 (1/2.5-Inch 5Mp CMOS)Audio Codec: Texas Instruments TLV320AIC3101 (Low-Power Stereo Codec with 6 Inputs, 6 Outputs and DSP)Video Decoder: Analog Devices ADV7403NAND Flash: Hynix HY27US08561A, 32MB, 256 MBit, SLCGyro: ?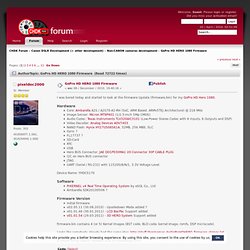 GoPro HD HERO 1080 Firmware
GoProUser.freeforums.org • View forum - Tips, Tricks and DIY Customizations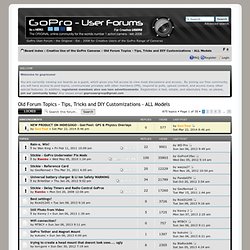 This Old Forum is now locked but ARCHIVED, if anyone wants a thread resurrected, let us know and it will be transferred to the Updated Forums. Rain-x. Win! 1, 2, 3 by Wan King » Fri Feb 11, 2011 10:09 pm 22 Replies 9001 Views Last post by WD Pro Sun Jan 06, 2013 9:49 pm Stickie - GoPro Underwater Fix Mods 1 ... 9, 10, 11 by Rambo » Wed May 05, 2010 1:24 pm 100 Replies 35803 Views Last post by GoPro#1Fan Wed Dec 05, 2012 5:14 am Stickie - Reference Card 1, 2, 3by GeoNomad » Thu Mar 31, 2011 4:05 am 20 Replies 12229 Views Last post by wazza27 Mon Nov 26, 2012 10:54 pm Universal battery charger & Li ion Safety WARNING 1, 2, 3, 4 by BriteStar » Thu Jan 26, 2012 9:02 pm 34 Replies 21789 Views Last post by PandaGFX Sat Oct 20, 2012 3:54 am Stickie - Delay Timers and Radio Control GoPros 1, 2, 3by Rambo » Mon Oct 20, 2008 12:06 pm 22 Replies 17260 Views Last post by GeoNomad Tue Mar 15, 2011 1:44 pm Best settings?
Hack the GoPro Hero to do 120 FPS Written by Canadafirst on 04 January 2011 Good action shots require slow motion.
Hack the GoPro Hero to do 120 FPS - Scarletwhore | Scarletwhore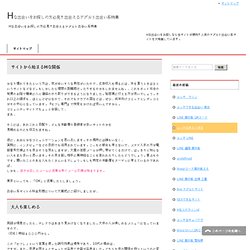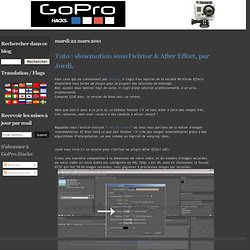 Pour ceux qui ne connaissent pas Twixtor, il s'agit d'un logiciel de la société Re:Vision Effects disponible sous forme de plugin pour la plupart des solutions de montage.Bon, autant vous laminer tout de suite, il s'agit d'une solution professionnelle, à un prix... professionnel.Comptez $330 pour la version de base (oui, ça calme).Mais que fait-il donc à ce prix là, ce fameux Twixtor ? Il va vous aider à faire des images très, très ralenties, sans avoir recours à des caméras à miroir rotatif !Rappelez-vous l'article intitulé "'L'Art du ralenti" où nous vous parlions de la notion d'images intermédiaires. Et bien voilà ce que fait Twixtor : il crée des images intermédiaires grâce à des algorithmes d'interpolation, un peu comme un logiciel de warping, donc.Jordi vous livre ici sa recette pour l'utiliser en plugin After Effect (AE):
Tuto : slowmotion sousTwixtor & After Effect, par Jordi.
Abe KISLEVITZ travaille chez GoPro.com en tant que "Production Artist". Comprenez qu'il s'occupe directement des films promotionnels de la marque. Talent multi-facettes, il publie également des articles sur son propre site : http://abekislevitz.com. Alors, lorsqu'un gourou de la GoPro prend le temps d'entrer un peu dans le détail de la petite dernière, évidemment on s'assoit et on écoute !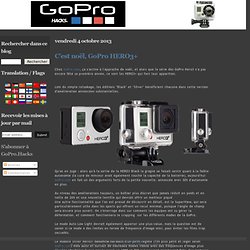 Pointofviewcameras.com has the largest selection of action camera systems in stock. We carry name brands like GoPro, Contour, VIO and Liquid Image. Our wide selection of helmet cams means finding the perfect camera for you no matter what your budget or requirement. Our MegaPacks bundle all the accessories you want in a single package.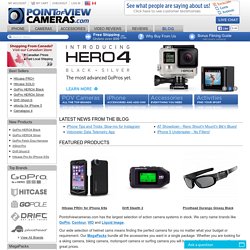 Helmet Cameras and Accessories from Contour, GoPro, VIO, Drift, Liquid Image and more. Helmet Camera Reviews, Videos, Blog - PointofViewCameras.com
Snake River proto - flat Lens
Snake River Prototyping – BlurFix GoPro HD