Rice recipe
Get flash to fully experience Pearltrees
Saint Patricks Day is coming and I know what you are thinking not another Beer Battered Fish or just say no to Cornbeef and Cabbage.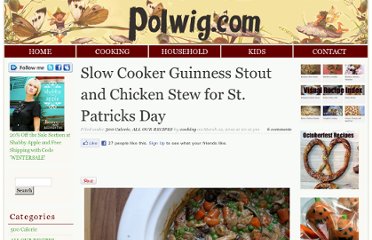 Ingredients: 2 cups unbleached flour 2 cups sugar 1 cup of butter 1 cup water 1/3 cup cocoa powder 2 eggs 1/2 cup buttermilk 1 tsp. baking soda 1 tsp. vanilla
I don't know what happened to me last Sunday. I suddenly got this huge burst of energy and all I wanted to do was cook! I got started right after noon and by the end of the day I had cooked and photographed five recipes.