GUI
SFML - Simple and Fast Multimedia Library
Thanks you very much dunce! I had a look at the sources and I'm.. stunned. It's very clean, allows simple use, can support different skins, and has all the basic essential widgets. Just looks great (I didn't test it though).
SFML :: View topic - SFGUI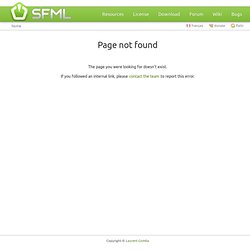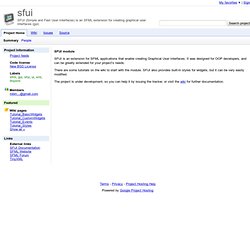 SFUI module SFUI is an extension for SFML applications that enable creating Graphical User Interfaces. It was designed for OOP developers, and can be greatly extended for your project's needs.
sfui - Project Hosting on Google Code
Main Page - Guichan