Laboratoires Pharma
Welcome to Merz - Merz Pharma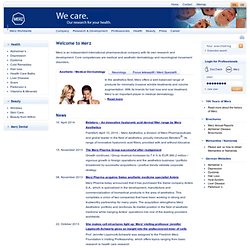 08. April 2013 Merz Pharma Group Withdraws Proposal to Acquire Obagi Medical Products Merz Pharma Group ("Merz" or "the Company") today announced that it has withdrawn its non-binding proposal to acquire all of the outstanding common stock of Obagi Medical Products, Inc.
Home | ViiV Healthcare
Your experience on this site will be improved by allowing cookies - see details Expand GALDERMA Committed to the future of Dermatology Read more ... Talent Working at GaldermaRead more ...
Skin care product - Dermatology - Galderma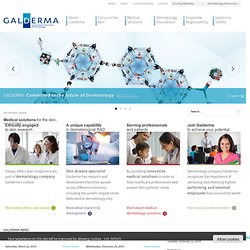 Takeda Pharmaceuticals International GmbH - Nycomed
Depuis 175 ans, le groupe mondial B. Braun, partenaire privilégié des établissements de santé, développe des produits et services médicaux innovants et sécurisés dans le but d'améliorer tous les stades du traitement du patient, de l'hôpital au domicile. B. Braun ouvre ses portes pour la 4ème édition de la Semaine de l'Industrie Les sites industriels de B.
B. Braun Medical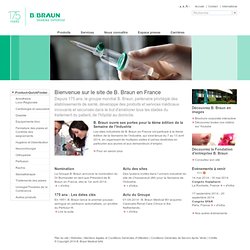 Recordati S.p.A. - Recordati
Fresenius Kabi
amgen
Celgene Corporation—A Multinational Biopharmaceutical Company
Médication Officinale - Compléments alimentaires
Laboratoires Genevrier - Rhumatologie, Dermatologie, Fertilite, Biotechnologie
Objectifs du site Ce site est destiné à tous les publics: grand public, professionnels de santé et journalistes. Son but est de présenter les activités des Laboratoires Genévrier.
Eye Care products from Alcon Laboratories
Ipsen
France - Page daccueil
Janssen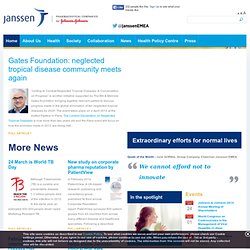 This site uses cookies as described in our Cookie Policy. To see what cookies we serve and set your own preferences, please check our Cookie settings panel. Otherwise, if you agree to our use of cookies, please continue to use our site.
Servier
Biogaran (génériqueur)
Mylan (génériqueur)
Laboratoire Brothier. Spécialiste des produits destinés à l'hémostase et à la cicatrisation.
Boehringer Ingelheim France: laboratoire pharmaceutique - BPCO, sida, hypertension, infarctus…
COOPER - Cooperation Pharmaceutique Francaise
Laboratoires Pierre Fabre