Typography Art
Inspirational Typography by Resistenza
Art and Design Inspiration art , Calligraphy , design , font , Ink , Inspiration , type , Typography Inspirational Typography by Resistenza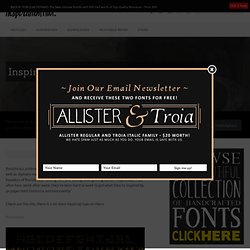 Typography Feed
Typography - a set on Flickr
50 Outstanding Wallpapers for Typography Lovers Who loves typography? Raise your hands please.
50 Outstanding Wallpapers for Typography Lovers | DesignBeep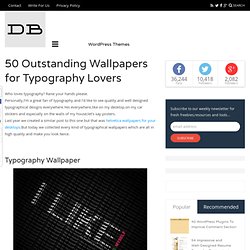 Text Art Sexier than your Average Comic Sans
Here again we take your inspirational senses on a trip down text art and typography lane, we aim for you to be inspired by each of the poster and artwork designs featured here. Taken from various peoples portfolio's these designs showcase the upmost quality text art and typography techniques which you cannot help but be inspired from. Each piece of artwork is copyright and ownership of its respective artists which are shown and each piece of work links back to their original location online.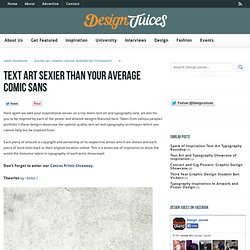 Typography | 1stwebdesigner - Graphic and Web Design Blog
Typography is an important and crucial part of any web design. For this reason, almost every designer pays lots of attention to the use of typography. In this round-up, we are showcasing some excellent examples of typography in web design.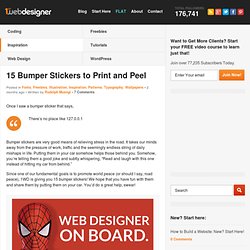 We All Love Typography I have always been interested in Typography. When I see a good example of Typography, I just wonder why my designs don't showcase that amazing element. Whether it's spacing, font choice, position, kerning, I just can't seem to get that look. I am always looking for designs that showcase amazing typography, below are 50+ examples of what I have found inspiring in my quest to achieve typography greatness. Shiny Binary
We All Love Typography Showcase of 55 Inspiring Typography Designs
We're a big fun of talented graphic designer from United Kingdom Chris LaBrooy and have already featured a some of his typographic art works like Architectural 3D Type and New York Summer Streets . And today we want to show you some more. And as usual they are creative and highly professional executed.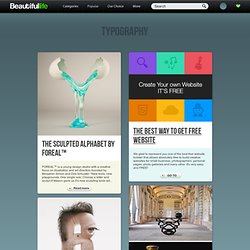 Typography | beautifullife.info
a selection of graphic projects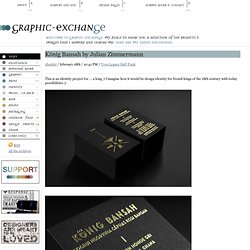 Julian explain the background of this corporate design for the african king »König Bansah«. King Bansah is an african King. He lives and works in Ludwigshafen/Germany as a car-mechanic and governs his people from there. King Bansah does a lot of activites and performances to collect money for his aid projects. He is a singer, a guest in TV-shows and events. But he is a real King with a serious background.
Studio Ink - Style+Logic | Graphic Design & Creative Branding | Bendigo, Victoria, Australia
Typography
139 Impressive Typography Design Inspiration | DzineBlog.com
"Obsessions make my life worse and my work better" « NAGGEN.DE
Typography Mania #62
Typographic constellary Constelario tipográfico on the Behance Network
Typography Inspiration: Text Art from DeviantART
We have all be inspired by the text art we see in advertisements, the posters on the latest movie releases and much more. I have a real love for text art and typography in all contexts and maybe in a mad kind of world I would love this kind of creative expression to be a part of all walks of life? Here we showcase some of the best digital artworks which principally use text art and typography as the main theme to create works of true inspiration. This showcase and roundup of great typographical digital art is taken from Deviant-ART with each picture linking back to its original location, each image is the copyright of its respective creator. We claim no image to be our own.