Paper Art
Paper art can be traced back to Japan, where it originated over a thousand years ago. From complex paper cutting to book carving, this is an ever expanding area of design that is hardly talked about.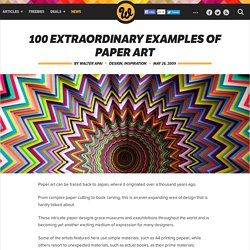 elodole's Photostream
kekremsi's Photostream
Amazing Paper Artworks by Cheong-ah Hwang
The times when paper was considered to be the primary medium for artistic expression is long gone.